Transfer news: Real Madrid's Kaka and Valencia's Jonas unlikely to join Sao Paulo
Sao Paulo say it is unrealistic to think they could land Kaka and have played down their interest in Valencia's Jonas.
By Paulo Freitas
Last Updated: 05/07/13 11:24am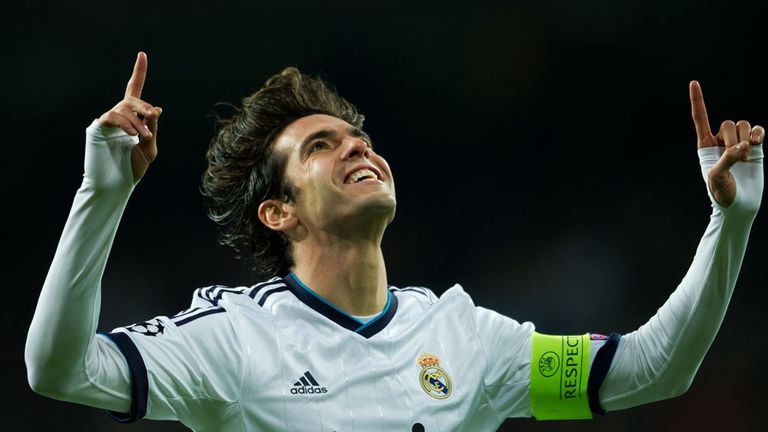 The Brazilian duo have been linked with moves this summer but Sao Paulo appreciate that it is difficult to compete financially with clubs from Europe.
Kaka has struggled to hold down a regular spot at Real Madrid over the past couple of years but has previously indicated that he would like to stay at the Santiago Bernabeu, and Sao Paulo know it would take a substantial bid to lure the 31-year-old away.
Vice-president Joao Paulo de Jesus Lopes told Globo Esporte: "I heard that Real Madrid are selling Kaka to Sao Paulo. No doubt we are a big club, but it would need a lot of ambition to make an offer that makes Real Madrid happy.
"Same thing regarding Jonas, we were interested in the past, but there is nothing going on at the moment."
Asked further about the chances of landing Kaka, he added: "Kaka has expectations at Real Madrid, and other clubs in Europe.
"If he doesn't stay there, there is interest in the United States too. All these offers can be more tempting than any a Brazilian club could do.
"The idea that Kaka could come to Sao Paulo is unrealistic."