Real Madrid deny reports Gareth Bale has suffered slipped disc
Real Madrid have issued a statement denying a report that Gareth Bale had suffered a slipped disc in his back.
By Francisco Acedo
Last Updated: 12/10/13 5:19pm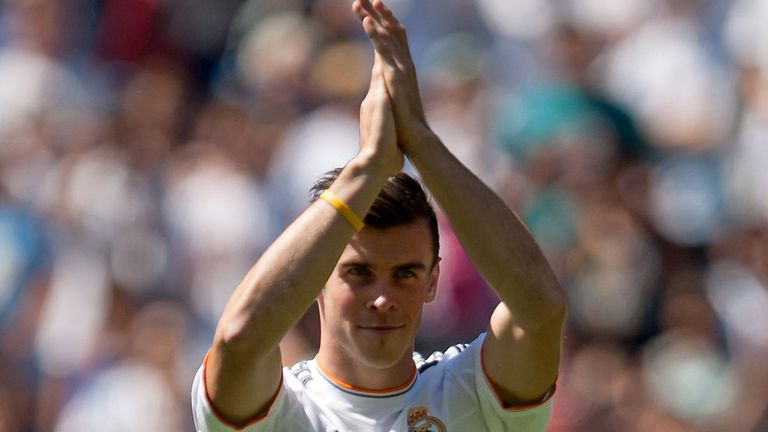 Spanish daily Marca claimed that Real's medical team had picked up an issue during his medical on September 1 when he joined the club from Tottenham in a world record deal.
Since his arrival Bale has started just one league match, but has also appeared a couple of times from the substitutes' bench.
Marca even claimed that Bale could require surgery as they reported it to be the same injury that Gonzalo Higuain suffered for Real in 2010/11 when he was sidelined for four months as surgery was needed.
However, Real have now issued a statement insisting there is no major problem with Bale - although they did confirm he had a 'disc bulge' but insisted that was a common condition for footballers.
Real's statement read:
"In response to the information that the newspaper Marca has published today regarding the player Gareth Bale, Real Madrid would like to state the following:
1. The information published, claiming that the player has a slipped disc on the L5-S1 vertebrae and a bulge on two others, is completely false.
2. The player does not have a slipped disc, as the club's medical services stated clearly to the newspaper before the information was published. Surprisingly, the version the doctors offered this media outlet on Thursday 10 October has been omitted.
3. The player Gareth Bale has a small chronic disc bulge, which is extremely common among football players and by no means prevents him from carrying out his professional activity normally."