Guillem Balague: Real Madrid have yet to play to full potential
Plus our Spanish football expert answers your questions on Morata, Tello, plus more...
Last Updated: 21/01/14 11:40am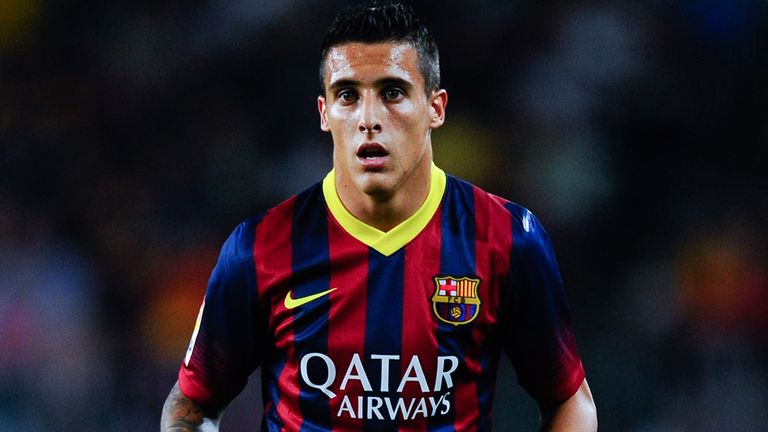 Why? No team in La Liga has more room for improvement than Real - even though Barcelona can expect a lot more from Lionel Messi, who hasn't scored in the league since his return from injury.
Messi looked sharp against Getafe but he says he's not 100 per cent yet and we have to believe him.
While he tries to find his form, Barcelona continue to play like a team waiting for an individual moment of quality rather than a team that collectively makes the best of what they've got.
I doubt that will change. With the quality they have up front they are capable of beating anybody but that lack of togetherness makes them vulnerable.
Difficult
They still haven't sorted out some of their problems in terms of defending at set pieces and I see the same with Atletico Madrid.
Diego Simeone has decided to play the rest of the league as the 'Apertura' and 'Clausura' tournaments in Argentina; over there you win the league after just 19 games - or what we might call half a season - and you will win another title in the second half of the season.
Simeone is trying to give his players that mind-set - he wants them to think that they've started a new season now.
The problem is that he's not rotating his players and the team isn't creating as many chances even though they are still working hard. Simeone says it is nothing to do with tiredness or a lack of creativity; I think it's because teams are defending deeper against them and making life more difficult.
I think Atletico will finish third in that group of three, below Real, who can expect more from Gareth Bale and from Angel Di Maria in the centre of midfield when they play 4-3-3. I also don't think Cristiano Ronaldo is at his sharpest yet, while Karim Benzema can score more.
So Real Madrid can get better - they've an extra gear to change up into.
Guillem answers your questions...
Got a question for Guillem? Then send it in using the feedback form below, and then look out for his answer next week...
MOR CONFUSION
Guillem, What did you make of Morata's decision to stay at Real Madrid rather than go out on loan? Will he get enough game time to develop? And do you think any Premier League clubs will come in for him in the summer? Keep up the good work! Tim Charles
GUILLEM SAYS: It was a decision made by Carlo Ancelotti and Florentino Perez, the chairman; they didn't want to let anyone go. That includes Fabio Coentrao and Morata. But would other clubs want him? Let's see. If he grows enough, Real Madrid would want to keep him. I feel that Real Madrid will go for a striker next season, be it Luis Suarez or Falcao. That doesn't mean that they will get them but that's the type of quality they are looking for, which means there won't be enough space for Morata. I suspect he'll have to go somewhere else in the summer.
BETIS BREAKDOWN
Hi Guillem. What's going on at Betis? Three managers in one season, bottom of the table - can Gabriel Calderon do anything to stop them getting relegated? Thanks. Barry Hall
GUILLEM SAYS: This is a club that pushed the president out because he had a criminal record. The people that came in - local businessmen - haven't got enough experience to run a club. The club also ended up in the hands of administrators and that board have got rid of two managers, the director of football and even the head of the administrators. They just don't know what they're doing. Garrido was promised a series of things that the club did not deliver. It's a step back for Garrido and I hope that he comes back from it because I trust him as a manager.
GOING NOWHERE
Hola Guillem. What do you think will be THE big transfer in and out of La Liga this January? David Porter
GUILLEM SAYS: There will be NO big transfers out of La Liga, David! There is no movement in terms of big transfers whatsoever at the moment, so relax.
TELLO GOODBYE
Guillem - any chance Liverpool will make a move for Cristian Tello with him not getting much game time under Tata at Barcelona this season? Thanks Roger, Chelmsford
GUILLEM SAYS: Tello is an interesting one, Roger. I think Barcelona will listen to offers for him and Alexis. If that's the case, then there will be offers. I know that Tello is willing to go. Liverpool won't be the only team that want him. He will be one of the transfer stories of the summer.