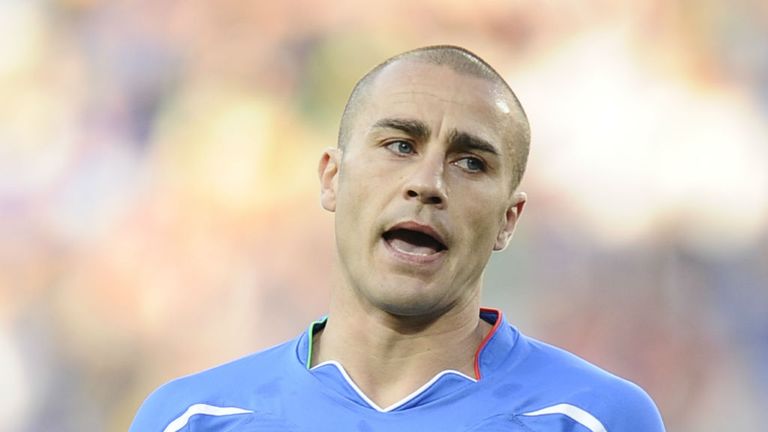 Former Real Madrid defender Fabio Cannavaro is keen to replace Zinedine Zidane as assistant coach of the European champions.
Cannavaro spent three seasons at Madrid after captaining Italy to the 2006 World Cup but never shared a dressing room with Zidane, who has left his role as Carlo Ancelotti's assistant coach to take charge of the club's reserve side Real Madrid Castilla.
Cannavaro has spent the last year as assistant coach with Dubai club Al Ahli, where he finished his career as a player, but revealed he fancied a move into coaching in Europe - and said he would be delighted to work alongside his compatriot Ancelotti.
"If Ancelotti, who is a great coach, calls me, then I will have to take advantage of it, and of course I would go," Cannavaro told Marca.
However, the 2006 Ballon d'Or Winner insisted he had not received any contact from Ancelotti yet about a return to the Bernabeu.
"I have read about it in the press but nothing more than that," he said.
"Everyone knows I have a very good relationship with Ancelotti and that I spent three fantastic years in Madrid. But I know nothing more than that.
"I am a qualified coach, I want to be a coach and so we'll see what happens."
Cannavaro also urged his former Madrid team-mate Iker Casillas to leave Los Blancos if he remains second fiddle to Diego Lopez next season.
"If he is still a substitute, I think he should leave," said Cannavaro.
"It would be good for him, the club and even for Diego Lopez, who has also done very well."