La Liga: Real Madrid skipper Iker Casillas frustrated by 4-2 defeat by Sociedad
Last Updated: 01/09/14 12:35pm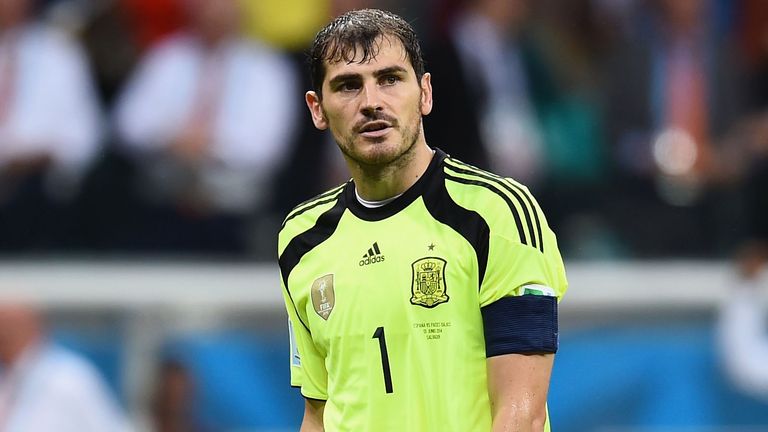 Real Madrid captain Iker Casillas has demanded his team-mates to raise their game after their "horrible" performance against Real Sociedad.
The European champions threw away a 2-0 lead to fall 4-2 at the Anoeta stadium on Sunday.
"This is not the journey nor the attitude we must have," Casillas said to Spanish newspaper Marca. "We were horrible.
"We had a negative approach in every aspect of our game. We can't continue to play like this.
"I want to congratulate Real Sociedad because they played a sensational match."
Real looked to be heading for a comfortable win after goals from Sergio Ramos and Gareth Bale had put them ahead after 11 minutes played.
However, the home side hit back with four goals to stun the Spanish giants.
"To have gone up 2-0 after 11 minutes is unusual, more so when playing there," Casillas said. "But when you lead 2-0 you can't possibly throw that away in the manner we did."
Casillas believes Real must make drastic improvements on their set-piece defending during the international break.
"We need to be more focused when dealing with these type of plays," the Spain international said. "We are all guilty, not just those that play at the back but everyone in the team.
"We need to make changes because it is not normal what happened against Real Sociedad."