Ronaldo's position, Carlo Ancelotti's tactics - what went wrong for Real Madrid? Terry Gibson analyses their disappointing season
Last Updated: 19/05/15 9:57pm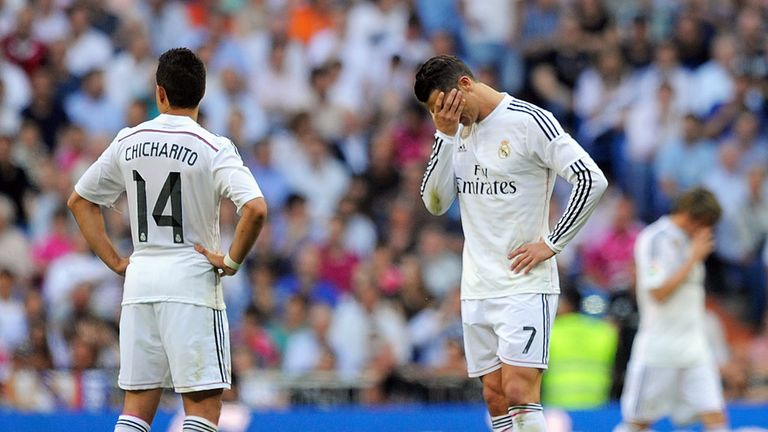 Real Madrid have a lot of work to do to improve over the summer but it is probably going to be without Carlo Ancelotti, says Terry Gibson.
Barcelona became champions of La Liga with a game to spare after their victory over Atletico Madrid on Tuesday night, meaning Real will finish the season without a major trophy.
There has been plenty of speculation surrounding Ancelotti's future, with reports suggesting the Italian is likely to leave the Bernabeu – something Gibson told La Liga Weekly he fully expects.
"It's becoming an issue, isn't it? That's one title in the last seven years," he said. "They're not winning enough league titles.
"It's going to be a fascinating summer. I can't see Ancelotti staying. I think they need a lot of changes at Real Madrid."
But what has gone wrong? Sky Sports' Spanish football expert Gibson has identified some key areas which may have contributed to their failure to win a trophy this season…
Ronaldo needs to stay up front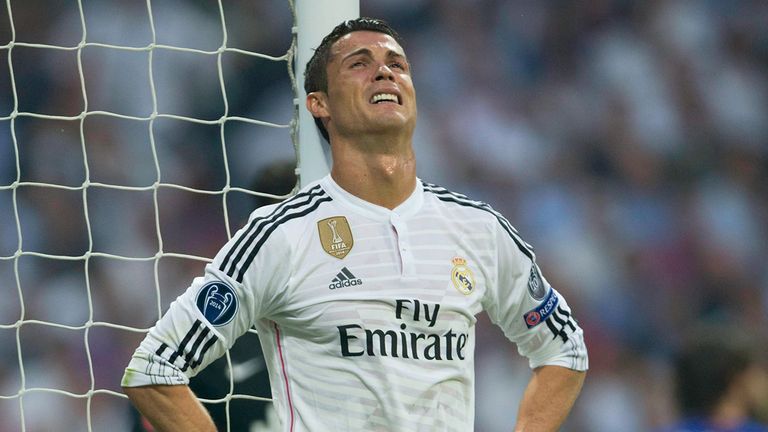 TERRY SAYS: He's a great finisher, he's fantastic in the air – he's got all the attributes to be a No 9. So perhaps that's the starting point for a new manager. Speak to Ronaldo and ask him 'where do you see yourself, where do you want to play?'.
If he's going to take on that role as centre forward, he has to be the centre forward. He can't have the option – which he's had this year – of drifting out to the left.
It might just be that Ronaldo is the focus of attack and you build the rest of them – Isco, James, Bale – around him, to start with a shape, because he is a centre forward now and that's where he should play, probably at the expense of Benzema.
Defensive problems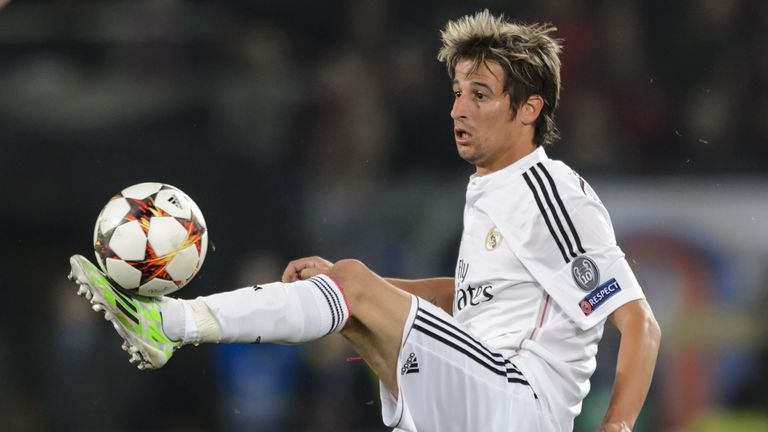 TERRY SAYS: They're always going to score enough goals. Defensively they need to do a lot better. They've signed right-back Danilo Silva for 30-odd million – I thought they needed a left-back to compete with Marcelo, because Coentrao hasn't competed with him. Other clubs around Europe have been searching for another commanding central defender, but there aren't many about. So I don't think that's their priority.
Nacho – is he good enough to step in? He probably is for some of the games against the lower-half teams at home, but he hasn't played enough minutes to suggest that Ancelotti trusts him, even in those games. The only times he's played are when he's come on as a sub or when there's nobody else available. He's quite handy because he can play left-back, right-back, centre-back, so I think he'll stay.
Ancelotti's trust issues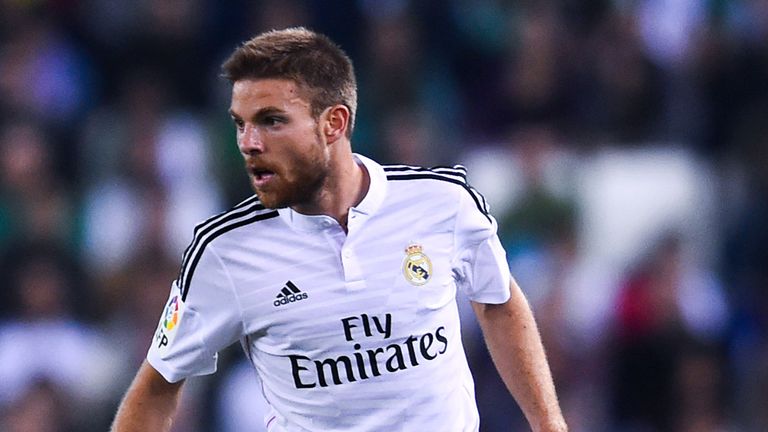 TERRY SAYS: They need an outstanding central midfield player. They've got one in Illarramendi. Real Madrid bought him off the back of a successful U21 championship, when he was fantastic and Ancelotti said he was 'enchanted'.
They paid a huge amount of money to get him off the back of that tournament and that suggests to me Ancelotti was really keen to have him at the club. But in the two seasons he's been there, he's barely played. He hasn't started enough games, hasn't been trusted in big games. They paid more money for him than Isco, but Isco's the one regarded as the star because his style of play suited Real Madrid better.
Jese has started two games in La Liga since he returned from injury. He's played 632 minutes. We saw the effect of Ancelotti not trusting Alvaro Morata and look how that came back to haunt them.
Benzema looks absolutely shattered. I'm still surprised that Javier Hernandez – who's showing form in the recent spell he's had – wasn't selected above him against Juventus. Another example of the manager not trusting the fringe players.
It's not working tactically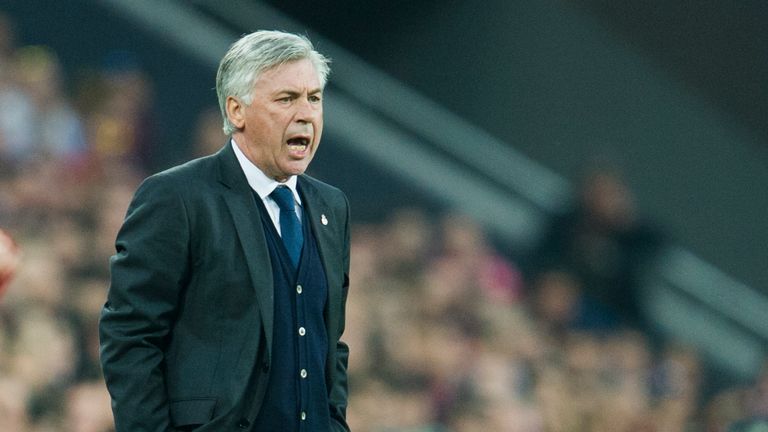 TERRY SAYS: They need a more expansive coach. The 4-3-3 and the 4-4-2 don't get the best out of the individual players – it doesn't make them a fantastic team attacking-wise or defending-wise. Gareth Bale shouldn't be playing right wing for Real Madrid – that's not his position. If they're going to spend 100m euros on a player, play him where you get the most out of him.
That's difficult because in recent seasons they've bought Isco and James, who you could categorise as similar players – free spirits that just want to get on the ball – which makes life difficult for a defensive shape.
But that can be done and you can come up with a system, whether it's five at the back, three at the back, a diamond midfield, three or two behind the striker. You have to come up with something to get the best out of the players, and Ancelotti hasn't done that.
Not turning up to the big games
TERRY SAYS: After Christmas, look at the games they've lost against the best teams. They'll hammer Getafe, Rayo Vallecano – they'll rack up fives and sixes – but in the big games they've come up short.
That's where you have to analyse. If you're Florentino Perez, yes beating those teams 5-0 or 6-0 at home in La Liga is great, but it's analysing those big games and someone at the club will have to sit down and do that, and wonder why in those games they've come up short.