Ernesto Valverde sad to see Valencia out of the Champions League
Valencia boss Ernesto Valverde could not hide his disappointment after seeing his side knocked out of the Europe by PSG.
Last Updated: 06/03/13 11:02pm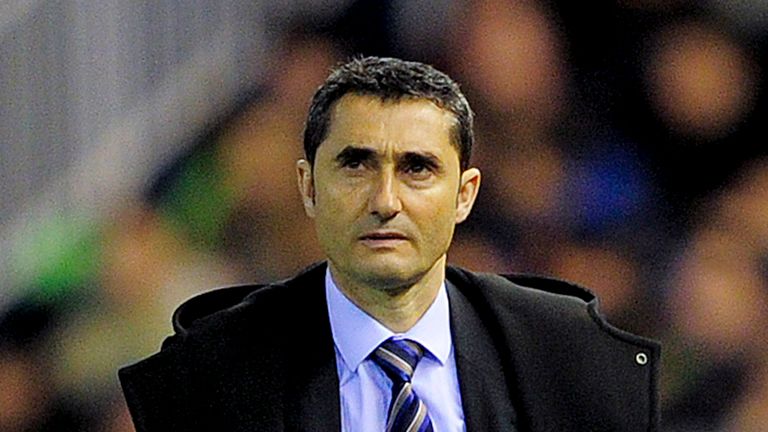 The Spanish side gave themselves too much to do as they drew 1-1 on Wednesday, which meant they went out 3-2 on aggregate.
"It was a hard-fought game," said Valverde.
"We wanted to score the first goal and make them nervous, but in the end it wasn't to be.
"I am satisfied with the way the team played, even if I'm not happy to be out.
"We came with the hope of getting through, it was hard to accept that it has gone as we had this illusion that we could get the goal and then get level with them, but soon after the goal they were level - but the tie was open right to the end.
"At 1-0 they were very exposed, and the draw did not matter anyway because we needed another. We have tried, we had many corners and crosses - but we lacked clarity and were tired.
"The first half we were outstanding as we counter-attacked, their goal came at an unfortunate time for us.
"We lacked the power and speed in the end, but hey - we tried. We leave here with our heads held high."