Valencia boss Ernesto Valverde to decide on his future after final La Liga game
Valencia boss Ernesto Valverde says he will decide on his future after the final game of the season this weekend.
Last Updated: 28/05/13 4:33pm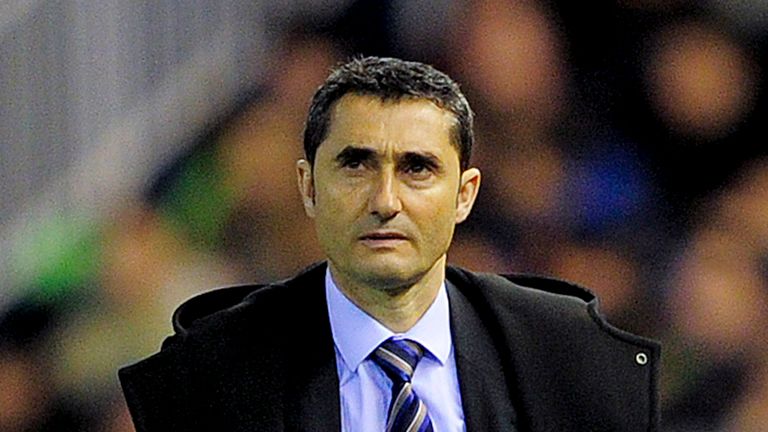 His side travel to Sevilla on Saturday when a win would see them secure fourth place and entry into the qualifying rounds of the Champions League.
Valverde's contract is due to expire at the end of the season but he insists he would rather focus on Saturday's tie first.
"I spoke this morning with Amadeo Salvo (who is set to be the club's new president) and we agreed that due to the importance of Saturday, we would put off Wednesday's meeting until after the game," said Valverde.
"I know there is a lot of speculation but we are going to focus on the match. We both agreed with this decision."
Salvo, who is due to take over the role of president over the summer, says that the option of a new contract is down to the manager.
"The contract renewal depends absolutely on Valverde," he said.
"It seems logical. He doesn't want to change the dynamics and doesn't want any talk other than about the game."