Transfer new: Valencia Sport Director Braulio Ortiz makes new striker his priority
Valencia sport director Braulio Ortiz is preparing for life after Roberto Soldado, with a new striker his top priority.
By Francisco Acedo
Last Updated: 31/07/13 3:40pm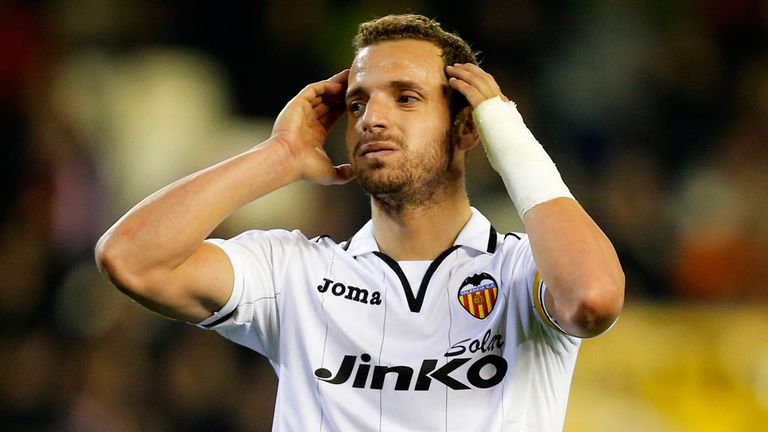 Having been linked with Chelsea hitman Fernando Torres this week, as well as Arsenal's Olivier Giroud and a possible loan move for Manchester United's Mexican forward Javier Hernandez, Los Che are assessing their options whilst Soldado completes a likely move to Tottenham.
However, even without the seemingly imminent departure of Soldado, Ortiz still feels the club need to bolster their attacking options.
"Those targets are true," Ortiz said.
"Not directly associated with the Soldado subject, but additions are necessary to maintain our chances for success next season.
"Soldado's future is in the hands of Spurs."
Only Lionel Messi and Cristiano Ronaldo have scored more goals in La Liga than Soldado over the past four seasons, and replacing the 28-year-old won't be easy with the financial constraints Valencia are currently working with, a fact Ortiz is all too aware of.
"We have a long list of interesting names, but money is key to the subject," he added.
"The economic situation obliges Valencia to support a strategy and loans could be key this summer."