La Liga: Valencia president Amadeo Salvo admits businessman is looking to make bid
Valencia president Amadeo Salvo has said that Singapore businessman Peter Lim is looking to buy the debt-ridden club.
Last Updated: 22/12/13 10:17pm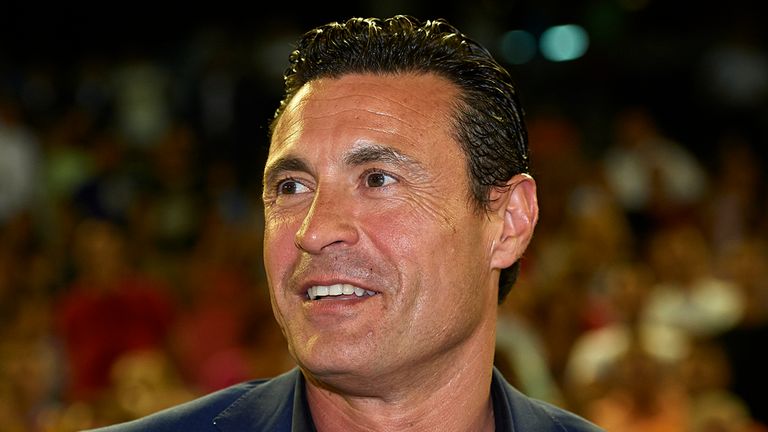 Salvo told a press conference on Sunday that Lim, who made a bid for Liverpool three years ago, has made an offer that would cover the club's debt and also included an investment of up to 40million euros on new players in the upcoming transfer window.
Salvo did not confirm the actual amount but reiterated they "would not sell Valencia for less than 250million".
"Mr Lim came to Valencia to meet us, as well as the president and a vice-president of Valencia Foundation. He made an offer which liquidated the debt of the Foundation, Valencia's debt to Bankia and would immediately invest in the first team a very large amount of money," Salvo said.
"This is the best solution for all parties: the club, Valencia Foundation, Bankia and the local government."
Saldo added that Lim has given a deadline of January 15 for his proposal to be accepted by Valencia and their creditors "because he wants reinforce the team in the winter market".
Lim made a £320million bid for Liverpool in 2010 before the club was sold to New England Sports Ventures.