La Liga: Former Valencia captain David Albelda criticises club's lack of signings
Last Updated: 13/06/14 3:33pm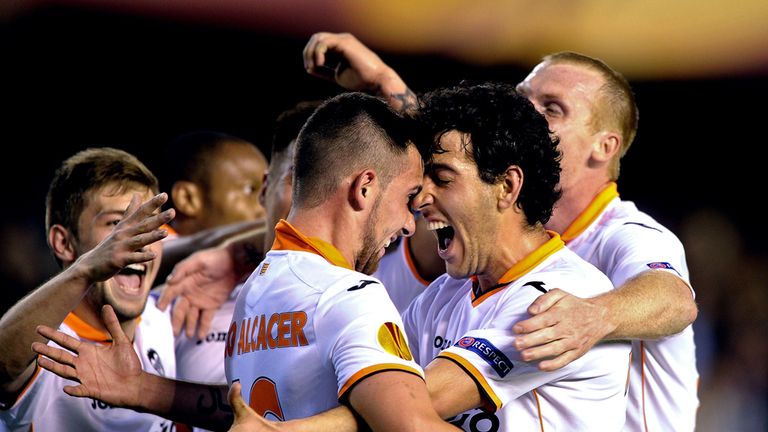 Former Valencia captain David Albelda has expressed his concern about the slow progress the club is making in the transfer market since Singapore businessman Peter Lim agreed to purchase the club.
Billionaire Lim reached an agreement with the club's bankers Bankia last week over the restructuring of the club's 320million euro (£255.4m) debt, but has not yet officially taken over the club.
Speaking at a promotional event, Albelda criticised Lim for not following through on his initial promises about signing big name players, among them Colombia striker Jackson Martinez.
"There's a big difference between words and action and many names have emerged, but we will see how many of them start the season," he said.
Albelda, who spent his whole career at Valencia apart from two year-long loan spells at Villarreal, also criticised Lim for failing to announce a plan to finish the club's Nou Mestalla stadium, where building work ceased in 2009 due to financial problems.
"This situation should have come about long before. Valencia still has a debt and an unfinished stadium. The club needed a global solution, and it seems this still has not been achieved."
Albelda's former team-mate, ex-Spain goalkeeper Santiago Canizares shared his concerns about the stadium, and lent his support to coach Juan Antonio Pizzi, who is reportedly on the verge of being sacked.
"It is a terrible shame to come to Valencia and see the stadium in this condition, it's not a good image for the club nor the city," he said.
"The stadium was an error and now we have to solve it, and these errors cannot be solved with hard work, but with money. I hope it's finished soon."
Canizares also criticised the club over the reports that have emerged that Portuguese coach Nuno Espirito Santo is set to replace Pizzi as coach before the start of the season.
"He has proved he has the know how to coach Valencia," said Canizares of Pizzi, who took over the club last December.
"If the club have other ideas that's okay, but they need to be honest."