Atletico Madrid boss Diego Simeone says he will never coach Real Madrid
Atletico Madrid boss Diego Simeone has ruled out ever coaching rivals Real Madrid out of loyalty to his current club.
By Andres Garavaglia
Last Updated: 10/10/12 12:13pm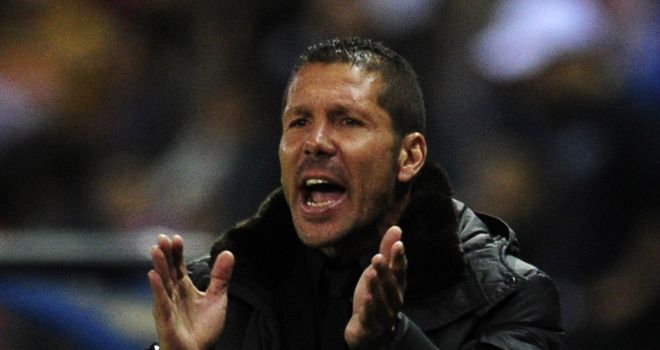 After taking over at the Primera Liga club in December 2011, Simeone led Atletico to the UEFA Europa League title last season.
The former Argentina international is still enjoying life at the Vicente Caldron and says he would never make the cross-capital move to Real.
He told radio station Rock and Closs. "I would never coach Real Madrid because I'm sentimental about the old things.
"I must be mad but it lives in my heart what I feel for this football club.
"I have a contract until the end of the season and if you know me then you know I go on feelings.
"At the moment I feel good and I hope we can continue game by game, achieving what I've always wanted for Atletico.
"The credit goes to the players and we have taken advantage of the different characteristics they have."