Atletico Madrid reject stories of striker Radamel Falcao moving to Real Madrid
Atletico Madrid have rejected reports of striker Radamel Falcao moving to arch rivals Real Madrid.
Last Updated: 03/01/13 8:40pm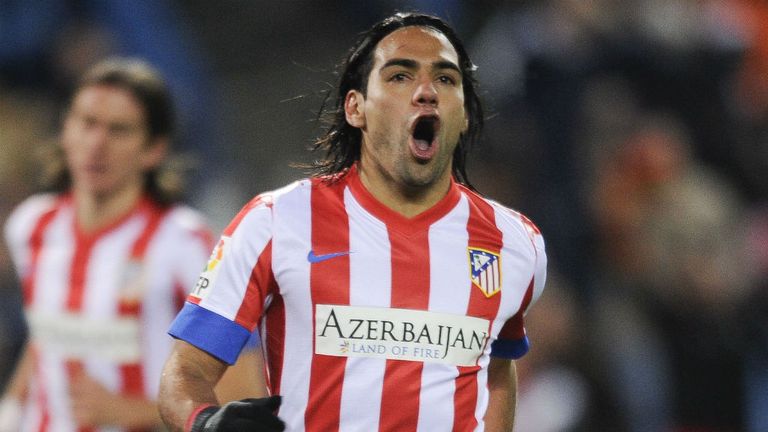 The 26-year-old Colombian has also been closely linked with Manchester City and Chelsea, but the latest rumours emerging that he could be off to Atletico's arch rivals sparked an angry response from his current employers.
Atletico Madrid president Enrique Cerezo is quoted as saying by AS: "It's totally false that Falcao is linked to Madrid.
"Falcao has a contract with Atletico Madrid and there's nothing more to say. It seems there is an attempt to destabilize Atletico."
It had been alleged that Cerezo has said a deal between his star striker and Real had been signed "for some time".
Cerezo added: "One thing is joking and another is talking about things that aren't true. I don't like the fact that you put words in my mouth that I haven't said.
"There's no need to talk about rumours or non-rumours, and the source of the rumour has to be identified so it can be put to bed."