La Liga: Diego Godin agrees a contract extension with Atletico Madrid
Diego Godin has agreed a contract extension with Atletico Madrid that will keep him at the club until 2018.
Last Updated: 01/11/13 3:46pm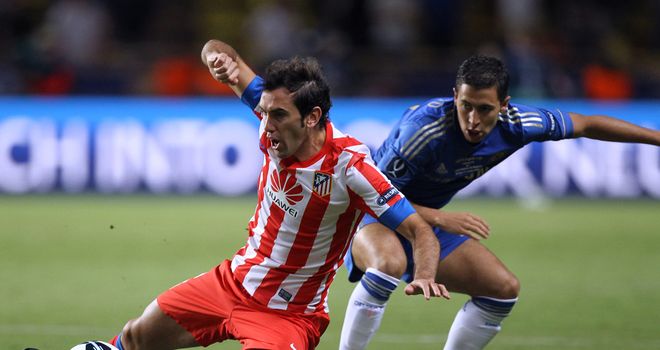 The Uruguay international joined Atletico from Villarreal on a five-year deal in 2010 and has since become an integral part of the side that won the Europa League in 2012 and last season's Copa del Rey.
"[I am] happy and very pleased to continue more years in this club," the 27-year-old said on clubatleticodemadrid.com.
"This is my home. They make me feel great despite being away from my country, my home, my friends.
"What better than to be here with people who love you and make you feel like one of them."