Champions League: Tiago says 'god' Diego Simeone will lead Atletico Madrid to glory
Atletico Madrid are determined to follow 'godlike' manager Diego Simeone to Champions League glory, according to Tiago.
Last Updated: 24/05/14 8:49am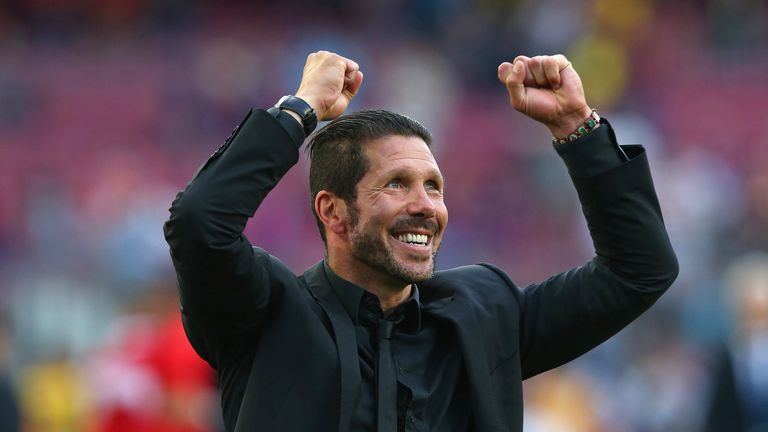 Atletico stunned Spain's big two by winning the Primera Liga last weekend and can complete the second leg of a double when they take on city rivals Real Madrid in Lisbon.
And their incredible success this season is down to one man, according to Tiago.
"For us, for all the club, he is like a god," the midfielder said of Simeone. "He arrived at the club and he changed everything.
"What he says to us comes true and we would follow him. If he asked us to go and jump off a bridge, we would jump.
"He knows so much about football, we follow him and we are very proud to have him as our coach."
Atletico will start the final as outsiders with the bookmakers despite their title win, but Tiago said: "It doesn't matter if we are underdogs or not.
"We have a dream and we want that dream to come true. It's easy to be motivated, it's a Champions League final.
"I think it's the dream of every player. It's easy to focus because what we did in this Champions League was very special. We have not been beaten and we want to end with the title.
"We have shown all through the season we know what we have to do in every match. That is where we draw our strength from and we will try to do the same tomorrow."
Watch the Champions League final live from Lisbon from 6pm this Saturday on Sky Sports 1.