On loan Celtic striker Miku feels he is ready to break into the Celtic first team
On loan Celtic forward Miku feels he is now prepared to make the breakthrough into the first team.
Last Updated: 26/10/12 9:39am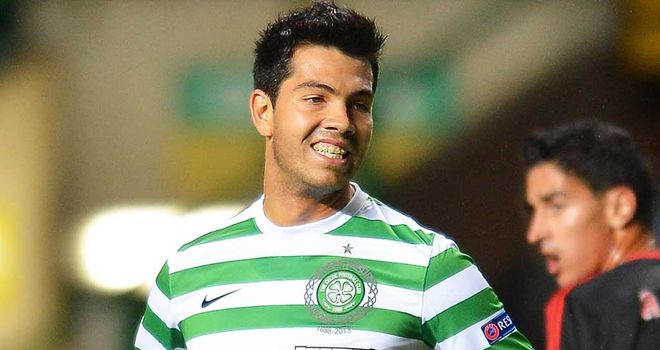 Miku has had to settle for a peripheral role at Celtic Park since his arrival in the summer on a year-long deal from Getafe.
The 27-year-old has been told by Celtic manager Neil Lennon he will get his chance once he becomes more accustomed to the physical aspect of the Scottish game.
"It's a season long loan and I am happy that we are in the Champions League and we can win a title," Miku said.
"However, on a personal level, I was expecting this to be a big year for me and to take a leap in my career to a new level.
"The manager has spoken to me and told me that technically, I'm the best player we have, but physically I'm not ready to compete in Scottish football and I have to be patient.
"I was happy with that assessment as it gives me encouragement. I know I have to stay calm because there is still a long time left on my deal."