Espanyol midfielder Joan Verdu confirms he is set to leave the club
Espanyol midfielder Joan Verdu has confirmed he will leave the Spanish side this summer after four years at the club.
Last Updated: 14/06/13 2:23pm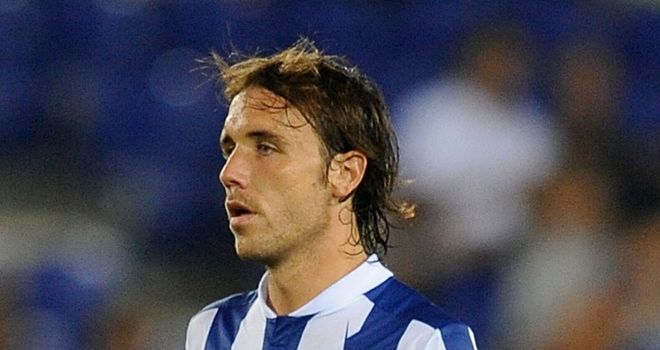 It had been suggested that the 30-year old was set to link up with former manager Mauricio Pochettino at Southampton, but Greek side Olympiakos have now emerged as the favourites for his signature.
Verdu made 37 appearances for Espanyol last season but he says now is the right time for him to move on.
"I did everything I could; I believed that I would retire here, but the club has not valued me as much as I had thought," he said.
"It's not just an economic issue but one also of trust, to feel important and more.
"It began two-and-a-half years ago when I rejected two offers and the club promised me things that have not been fulfilled.
"They told me I would stay, it would be arranged. It was by word, but I believed in it. During this time I could not have made more efforts to reach an agreement.
"I have decided not to accept the offer and from here - I will consider other proposals and decide within the next hours or days.
"I believe I have a lot of football left in me, if the club does not believe this then they will have to think again.
"The four years I have been here I have experienced a great time. Like when I would hear my name chanted at the stadium, and all the goals I have scored."