La Liga: Gregorio Manzano ready for crunch Mallorca v Deportivo clash
Mallorca coach Gregorio Manzano admits Sunday's visit of fellow strugglers Deportivo La Coruna is vital for both sides.
Last Updated: 30/03/13 12:55pm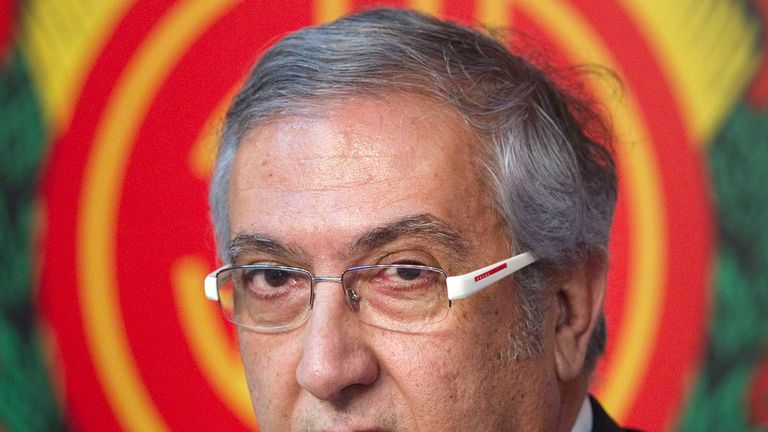 Manzano's side occupy the final relegation place with 24 points, while the Galicians are bottom with 20 points, but go into the game off the back of a morale boosting 3-1 win over local rivals Celta Vigo.
"When the game finishes the tone for the rest of the season will be set for us, and for Deportivo," said Manzano in a press conference.
"There are three points to play for that would help us get closer to our objective, which is to get to more than 40 points. Winning would be a big step for us, but we have to play the game first and do a good job."
The coach emphasised that Depor were a strong side, in spite of being bottom of the league.
He stressed: "Deportivo have some key players, they've got a lot of quality and players with different levels of experience. Sometimes they don't start games well or their plans fail to come off and that's why they're in this situation, but I still expect them to be strong, and I wouldn't dare refer to them as the bottom club."
Manzano was also excited about the news that the Iberostar stadium is expected to be full for the match, saying: "It's very positive news for everyone. Our fans understand that we all need to pull the team forward so we can stay in this league for another year, that's what this club, and this city deserves."
Deportivo, on the other hand, are aiming to get their first away win of the season on Sunday.
Striker Pizzi told a press conference that the team have been boosted by their win over Celta Vigo and are looking to build on that victory against Mallorca so they can keep up their fight to avoid the drop.
He said: "We know it's going to be difficult, Mallorca are on a very good run and have improved a lot under their new coach, but the victory over Celta has given us more confidence for the game, which is like a final for us.
"Everyone in the team has the same level of enthusiasm to keep on fighting to make sure Depor stay up. Like our fans have been singing, Depor belong in the Primera Division and we deserve to stay there because of our support and our history, so we are going to keep on fighting to make that happen, as long as it's mathematically possible."
The striker also indicated that his team may settle for a draw against Mallorca.
"Our aim is to win but the most important thing is that we pick up at least a point and don't lose," he said.