World Cup 2014: Manchester United scout backs Antoine Griezmann to shine for France
Manchester Utd scout David Friio believes Real Sociedad winger Antoine Griezmann can star for France at the World Cup.
By Patrick Haond
Last Updated: 05/03/14 7:20pm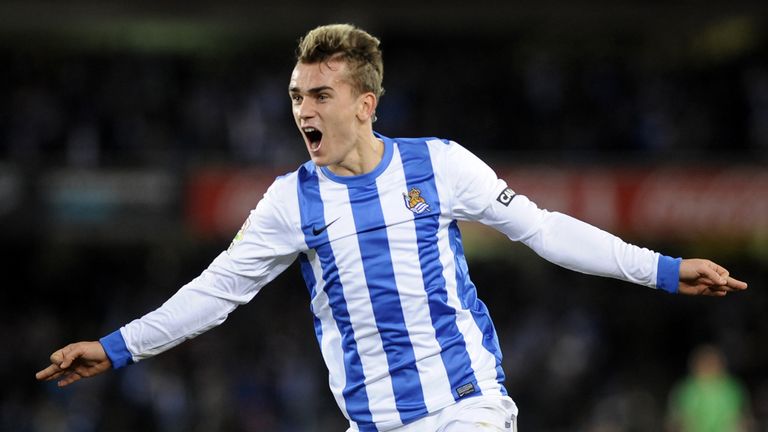 The 22-year-old is in line to earn his first Les Bleus cap in the friendly against Holland after an impressive season so far in La Liga, finding the net on 15 occasions.
A host of European sides have been reported to be tracking Griezmann, including United, Arsenal and Liverpool in recent transfer windows.
Friio, who began his playing career in France, has been watching Griezmann and thinks that he can be a star in Brazil this summer.
"Greizmann would clearly bring something," he told L'Equipe.
"His versatility and technique, in a tournament where the gaps are reduced, are real assets.
"You can't score 15 goals in a great league without having real qualities."
Friio also praised Griezmann for bouncing back after he was banned from international football for a year following a night out with his under-21s team-mates ahead of training.
"He never talked about it. He worked hard. He deserves an opportunity," Friio said.
"However, his lack of power could be a problem."
Meanwhile, former Arsenal midfielder and current club scout, Giles Grimandi, has also been keeping tabs on Griezmann, but has reservations about his ability to perform on the biggest stages.
"He clearly has something. There is no question about that.
"But in the Champions League during very high level matches, he suffered. Notably against Manchester United."