Adriano Galliani insists Silvio Berlusconi has no plans to sell AC Milan
Adriano Galliani has reiterated that AC Milan president Silvio Berlusconi has no intention of selling the club.
Last Updated: 13/10/12 10:51pm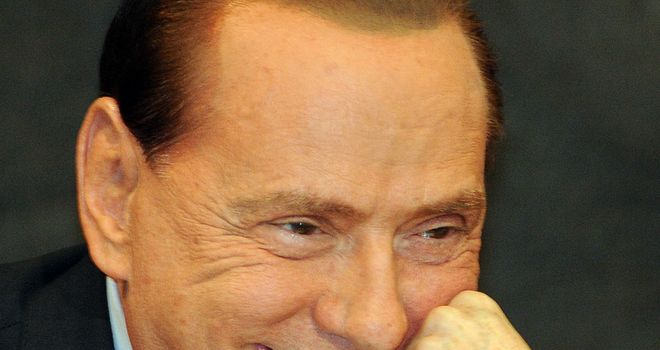 Reports in Italy continue to suggest that Berlusconi is contemplating offloading the club in the wake of a disappointing start to the 2012/13 campaign.
Milan's early-season struggles have come on the back of a summer in which they offloaded star turns such as Zlatan Ibrahimovic and Thiago Silva, raising fears as to their ability to compete financially with the best in the business.
Galliani is aware of the rumours and grumblings inside the club, but insists there is no reason for those in charge of the club to stand aside.
"I really think the fans cannot complain at all," Milan's vice-president told Sky Sport Italia.
"I want to remind everyone that the presidency of Berlusconi has delivered 28 trophies in 25 years.
"I repeat what I have already said before - there is no ongoing negotiation that regards the sale of Milan."
Interested parties from Russia and Qatar have been linked with investment in Milan as the club attempts to manage mounting organisational debts.