Udinese full-back Giovanni Pasquale signs new contract
Udinese have secured the future of Giovanni Pasquale after the left-back signed a contract extension to stay until 2016.
Last Updated: 18/10/12 8:49pm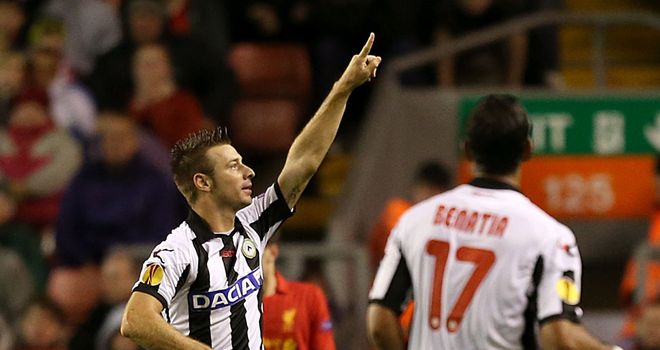 The 30-year-old's previous deal was due to expire at the end of the season, but he has followed team-mate Giampiero Pinzi in pledging to stay at Udinese.
Pasquale's agent Giuseppe Bonetto confirmed that it did not take long for the former Inter Milan defender to agree a new contract.
"It's been a very quickly done deal," Bonetto told Tuttomercatoweb.com.
"We arrived in Udine for some information, then we stayed one evening and reached an agreement for the renewal of the contract.
"I got to talk to the managers and the player is very much appreciated."
Pasquale joined Udinese from Livorno in 2008 and has been a regular starter for the club in that time, including scoring a goal in the Europa League clash against Liverpool earlier this month.