Adriano Galliani says AC Milan have no plans to sack Massimiliano Allegri
Adriano Galliani has reiterated AC Milan have no plans to sack coach Massimiliano Allegri after the defeat at Lazio.
By Nadia Carminati
Last Updated: 21/10/12 10:13pm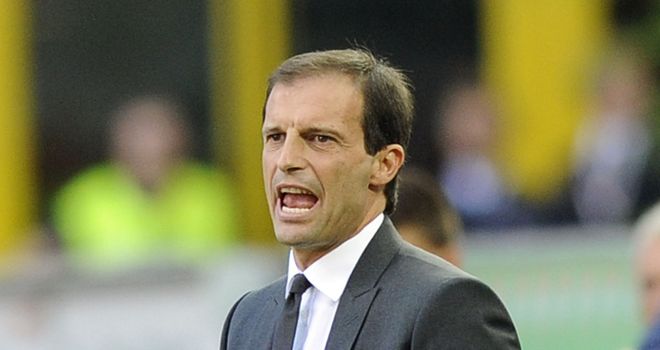 Milan have now won just once in their last six Serie A games and have tumbled to 15th in the table, fully 15 points behind early leaders Juventus.
In the build-up to the trip to Lazio, vice-president Galliani offered Allegri a show of support and he again confirmed the coach's job is not under threat.
"It's a difficult moment," said Galliani, with Milan due to face Malaga away from home in the UEFA Champions League on Wednesday.
"We must have the strength to be calm and overcome this moment. Certainly, there is no luck. We go forward.
"On Wednesday, we play in the Champions League. We must hope and believe that this difficult moment can be overcome.
"The coach remains in his place and he must try to get points for the team and he must find a solution to get us out of this moment.
"There is no will to change the technical leadership."