Roma admit they will always listen to offers for prized midfielder Daniele De Rossi
Franco Baldini admits Roma will always listen to offers for Daniele De Rossi - but that does not mean they will sell.
By Nadia Carminati
Last Updated: 18/11/12 12:28pm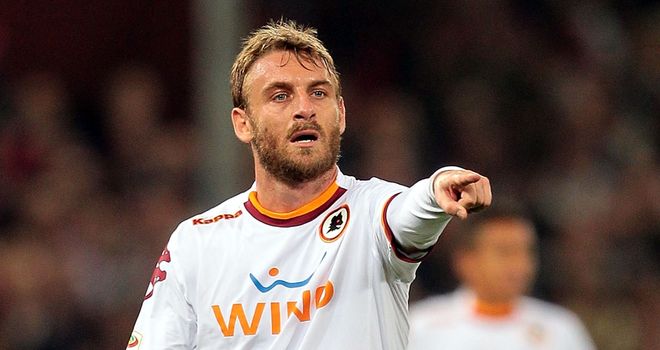 De Rossi has long been linked with a move away from his hometown club, and confirmed fan Roberto Mancini has tried to sign him for Manchester City on more than one occasion, including a bid last summer.
The 29-year-old signed a new long-term contract earlier this year, before calling a media conference this summer to commit his future to Roma following City's bid.
Now Baldini has admitted the club could still listen to offers, but as with City last summer they could again reject them.
"Should an offer arrive for him, we will consider it," Baldini told SkyTg24.
"In summer we heard an offer from Man City and because we listened to it, it means we took it in consideration. Then we decided to give up.
"Should another offer arrive, we will listen again to it, but we could also decide to give up on it again."