Ciro Ferrara retains the backing of Sampdoria's bosses despite poor results
Sampdoria's vice-president says coach Ciro Ferrara's job is safe despite him overseeing a sixth straight loss.
By Nadia Carminati
Last Updated: 05/11/12 3:48pm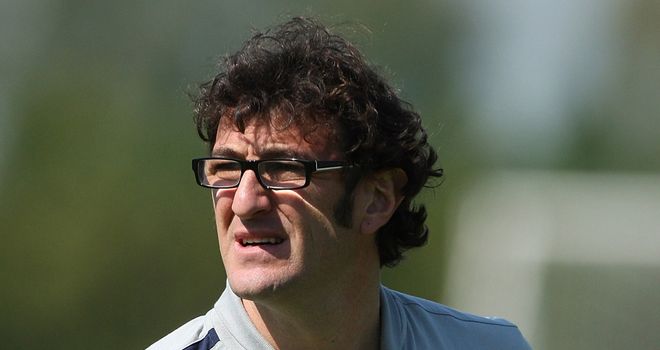 The promoted Genoa-based club slipped into 15th in the table after the latest loss, having only won three of their 11 league games so far this season.
Despite that woeful run, Sampdoria's vice-president Edoardo Garrone insists Ferrara, who took over in the summer, still has the club's backing.
Garrone told Primocanalesport: "I'm not worried by a negative spell.
"With Ferrara I want to build a plan. It shouldn't be asked if he's at risk.
"I've never had the problem of the possibility of sacking him and I won't have it over the coming months, even if things go badly."