Corinthians star Paulinho not ready to leave despite offer from Inter Milan
Corinthians star Paulinho says he is not ready to leave the club, despite an offer from Inter Milan.
By Paulo Freitas
Last Updated: 12/11/12 1:02pm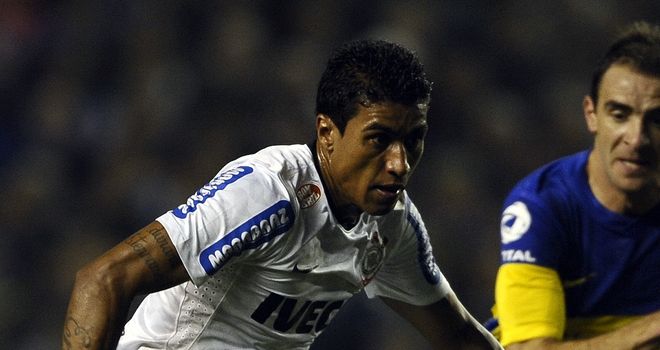 The Brazil international has been linked with a host of clubs across Europe, and his representatives are understood to have met with a number of interested parties earlier this month.
Reports claimed Paulinho's party met with Inter, AC Milan and Paris St Germain as well as clubs in England and Spain.
Now Paulinho has revealed he received an offer from Inter, but opted to stay with Corinthians.
"There's been a lot of speculation and many lies. When there was a proposal I spoke openly," he told ESPN Brasil.
"I sat with my wife and showed her the proposal from Inter Milan. I actually felt shaken by the proposal, but the Corinthians board did everything they could to keep me.
"That surprised me, and affected my decision. There are times when you have to think about money, and other times you have to give up of that to favour of your career."