Juventus open-minded on bid to sign ex-Chelsea striker Didier Drogba
Juventus' general director Beppe Marotta is not ruling out an interest in signing former Chelsea striker Didier Drogba.
By Nadia Carminati & Patrick Haond
Last Updated: 17/11/12 9:29pm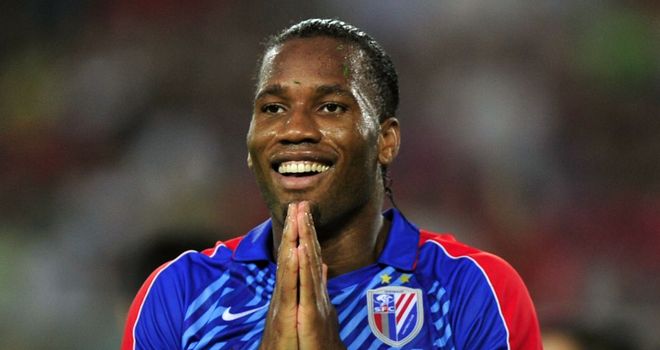 The Ivory Coast international left Chelsea at the end of last term to join Shanghai Shenhua and is due to train with his old club following the end of the Chinese season.
He is looking to maintain his fitness ahead of January's Africa Cup of Nations, but speculation has claimed Juventus will attempt to capture the 34-year-old on loan.
Marotta told Sky Italia: "Drogba? I exclude nothing. We have built a really competitive group for all the defined targets.
"It also depends a lot on the market availability, not just the economic situation."
Meanwhile, Drogba's agent Tcherno Seydi claims he will ask FIFA for special dispensation to allow the forward to join a club on loan now, outside of the transfer window, amid rumours of short-term interest from his former teams Chelsea and Marseille.
Seydi told L'Equipe: "It would be an exceptional measure, but considering what he has brought to African football we can ask for it.
"Considering what he represents and he has achieved, FIFA could study that case."