AC Milan's Nigel de Jong would welcome Manchester City striker Mario Balotelli
AC Milan midfielder Nigel de Jong would welcome the chance of play alongside his former team-mate Mario Balotelli.
By Simone Bargellini
Last Updated: 26/11/12 6:24pm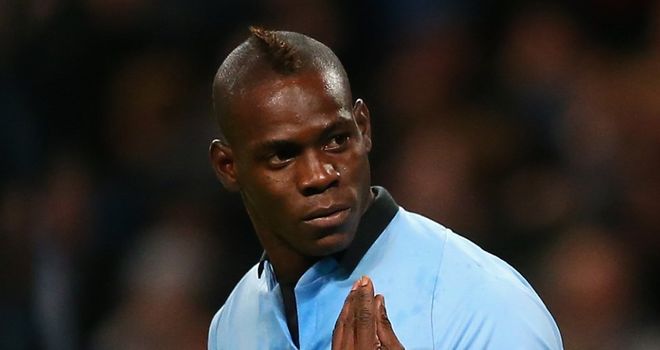 De Jong left City for Milan before the close of the summer transfer window, while Balotelli has regularly been linked with a move to the Rossoneri.
The Netherlands international is unaware of any Milan interest in Balotelli and has also praised the growing stature of Stephan El Shaarawy.
"I have read about Mario coming to Milan in the papers," De Jong told the Italian media. "Let's see what happens. It is always nice to have great players in the team."
He added: "It is difficult to make comparisons, everyone has his own talent and his features. Stephan is currently one of the biggest in the world, he is playing at the highest level and he is just 20.
"You don't have to be crazy, and he isn't, to be a great player. Balo is great but he must feel good to do his best."
Meanwhile, De Jong concedes it has taken him longer to settle at Milan than he anticipated, but he is enjoying his time in Italian football as he adjusts to the demands of coach Massimiliano Allegri.
"It took me longer than I expected to settle here but I've only been here for two months," De Jong continued.
"Every game I try to do better. Everything is new for me here, the coach is looking for the best game plan and I have to adapt. Recent results show that we are on the right track with the 4-3-3.
"I like Italian football even if the stadiums are empty."