Juventus goalkeeper Gianluigi Buffon close to signing new contract
Gianluigi Buffon is confident he will shortly finalise a new contract at Juventus and is not thinking about a move.
By Simone Bargellini
Last Updated: 29/11/12 10:28pm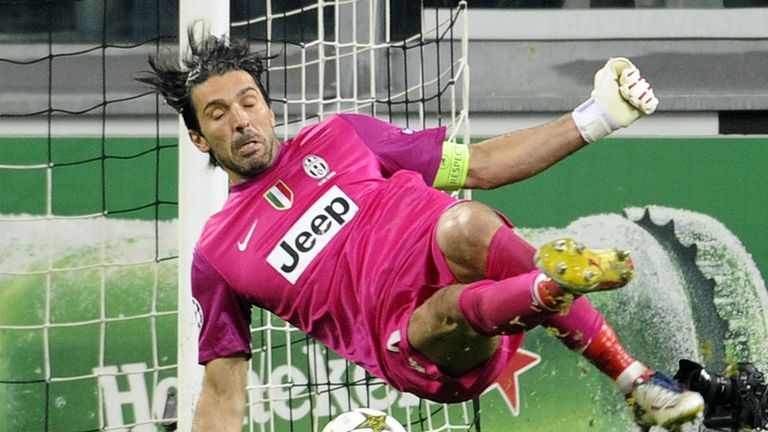 The veteran goalkeeper's present deal expires next summer, but Buffon has confirmed that an agreement regarding an extension has been reached in principle.
However, the Italy international is not ruling out a future move abroad after stating the only other Serie A club he would play for is Parma, who he left for Juventus in a record-breaking deal 11 years ago.
"A month ago, I met with the president Agnelli and we found a draft agreement for a new contract," Buffon told La Nazione.
"We'll formalise everything soon. There are no money problems. At my age they know my value and what I can still give.
"A future at another club? I don't think about it. Maybe at the end of my career I could evaluate an experience abroad.
"In Italy, the only club that I would consider is Parma, the team which launched me in the great game of football."
Buffon also touched upon the possibility that Juventus could sign Manchester City striker Mario Balotelli or former Chelsea forward Didier Drogba in January.
The 34-year-old added: "Balotelli or Drogba as a gift for the Champions League knockout stages? It must be chosen by Conte and the club."