Juventus coach Antonio Conte rubbishes Didier Drogba reports
Juventus coach Antonio Conte has dismissed reports the club are close to signing former Chelsea striker Didier Drogba.
By Nadia Carminati
Last Updated: 17/12/12 8:36am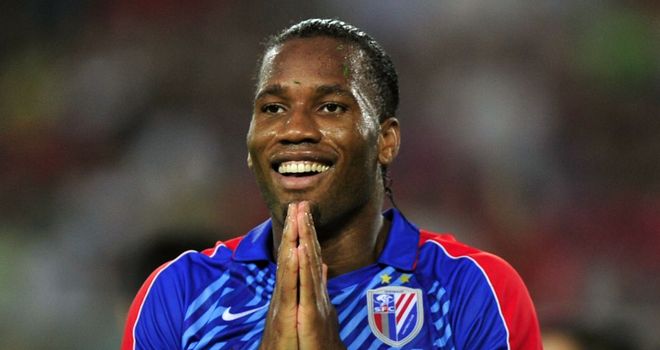 A report in Sunday's Gazzetta dello Sport newspaper claimed Juve had made "significant progress" in their bid to sign Drogba, who the report claimed has agreed in principle to an 18-month deal.
The 34-year-old signed a two-and-a-half-year contract with Shanghai Shenhua in July but the Ivory Coast international could be reconsidering his options after a disappointing start to his career in China.
However Conte insists Juventus - as well as other major clubs in Italy - are in no financial position to sign top players.
Speaking after the 3-0 win over Atalanta on Sunday which extended Juve's lead at the top of Serie A to seven points, Conte said: "Transfer talk seems disrespectful to the players in my team, especially at the current moment.
"It's a critical time as far as the economy is concerned and it's the same for several other teams.
"We won't be signing any top players because we're not in a position to. Neither us, nor other top teams in the Italian league."