AC Milan vice-president Adriano Galliani will meet with Corinthians to discuss Alexandre Pato.
AC Milan vice-president Adriano Galliani will discuss the sale of Alexandre Pato with Corinthians representatives.
Last Updated: 27/12/12 3:17pm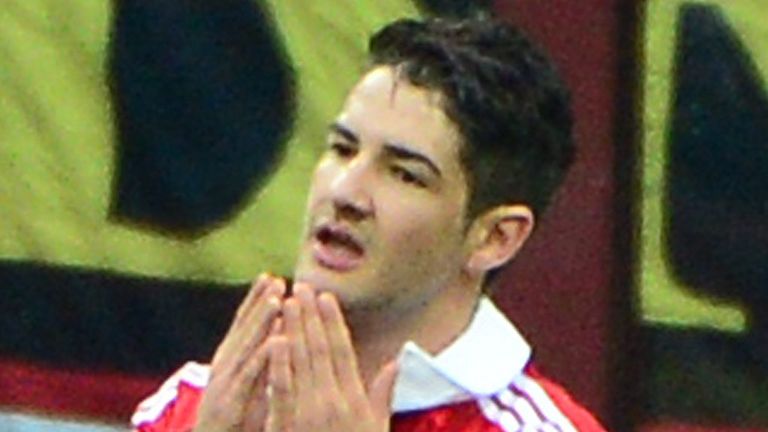 The Brazilian striker has been the subject of a bid reported to be worth approximately 15million euros, and the first stages of the negotiating process took place on Sunday.
Speaking to the Corriere dello Sport, Galliani was brief, describing the talks as "positive", but Corinthians director Duilio Monteiro Alves was keen to elaborate further.
He told Radio Estadao ESPN: "We are very optimistic - it was a positive conversation.
"We have to avoid fostering too much expectation among the fans but we felt confident coming out of our meeting with Galliani today.
"I can tell you that there are some very complicated negotiations under way, with large amounts of money involved. The first steps have been taken.
"Corinthians want Pato and we are negotiating over the fee.
"Our medical department and physiotherapists have been monitoring this guy for a long time, and there will be no problems. Pato is a champion."
The 23 year-old, who has 18 months remaining on his contract in Milan, has struggled to cement a first-team place this season, making only four appearances in Serie A and scoring just two goals - both in Champions League games.
Pato's countryman and fellow Rossoneri striker Robinho is reported to be closing in on a move back to the Campeonato Brasileiro, with Santos and Atletico Mineiro among the interested parties.
Speaking to Globoesporte in Rio de Janeiro, Galliani added: "I'd bet on Santos when it comes to Robinho."