Inter Milan's Javier Zanetti: I will play for one more season
Javier Zanetti is determined to carry on playing for Inter Milan despite the fact that he will turn 40 in August.
By Simone Bargellini
Last Updated: 02/01/13 12:12pm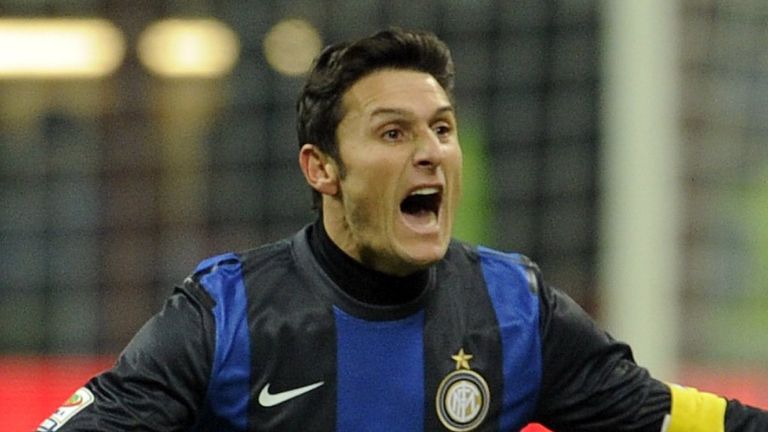 The Argentine is one of the oldest footballers still playing at the top level and will turn 40 in August.
Zanetti, who has been at Inter since 1995 and remains an important first-team player, is determined to continue playing for at least one more season for the Nerazzurri.
"My intention is to play one more season, and I think that it's the same for Inter: everything goes in the same direction," he told La Gazzetta dello Sport.
"40 years are many but not too many if you still feel good and you are still useful. A future at Inter? Whatever I do, I want to stay as close as possible to the team and then maybe represent the club in special events."
Zanetti was then asked about his opinion on troublesome Italian striker Mario Balotelli, who left Inter for Manchester City in the summer of 2010.
"No one has even questioned the quality of Mario, but I think that his behaviour has not changed much even after leaving Inter," he explained.
"Obviously it does not depend on us and I don't know if you can still say that he was not understood or helped at Inter."
Playmaker Wesley Sneijder is currently out for Inter because of a contract dispute, and Zanetti has urged the Dutchman to make a decision from his heart.
"The only one who can decide what to do is he himself and he must speak clearly and honestly," said the 39-year-old.
"If you want to stay, they will find a solution. I told him to make a decision from the heart. He knows that the group has never left him alone."