AC Milan president Silvio Berlusconi apologises for Mario Balotelli slur
AC Milan president Silvio Berlusconi has apologised for the "rotten apple" label he gave Mario Balotelli last week.
By Nadia Carminati & Simone Bargellini
Last Updated: 15/01/13 4:06pm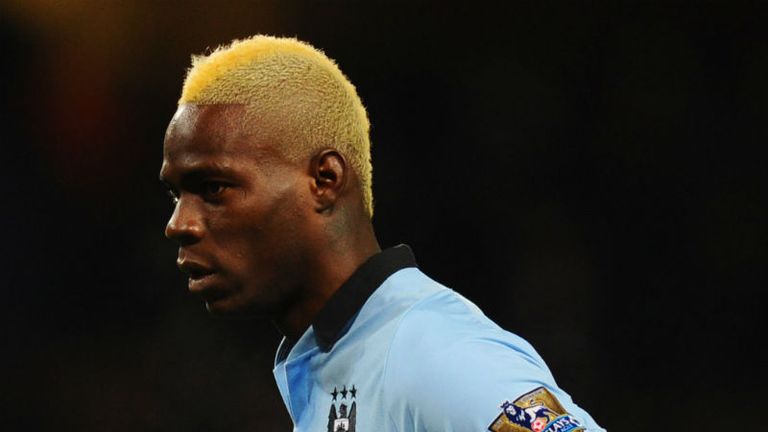 At the Ballon d'Or ceremony, Berlusconi said of the Manchester City striker and reported Milan transfer target: "The name of Balotelli never came into my thoughts. He is a rotten apple and could infect every group where he goes, even Milan."
Speculation had been rife that the former Inter Milan player could be returning to the San Siro to play for the Rossoneri and thus ending his tumultuous two-and-a-half year stay at City.
But while Berlusconi was happy to say sorry for his perceived insult, he stopped short of claiming that Milan retained an interest in the Italy international.
"What I said was based on the fact that I feel positive people are useful in the changing room," he told Sky Italia.
"I was not referring to Balotelli and I apologise if it was taken as a slur against him.
"Could he still come to Milan? No-one from my club has held any talks with him, and neither (vice-president Adriano) Galliani or I have identified him as a transfer target."
But Berlusconi is keen to bring in new signings in January to replace Alexandre Pato, who has already left for Corinthians, and fellow Brazilian forward Robinho.
Asked if Milan would add to their squad, he said: "I hope so. I am pestering Galliani because there are a few players I would like us to sign, ones we could bring in by the end of January.
"I won't name names, I've been told not to. Galliani told me, 'President, don't name names if you want us to succeed'."
Berlusconi also confirmed that under-pressure coach Massimiliano Allegri is likely to stay at the club next season.
He added: "The relationship with him will continue in the future. He has a contract for next season too."