No punishment for AC Milan players who left pitch at Pro Patria
AC Milan will not be punished for walking off the pitch after being subjected to racial abuse at Pro Patria.
Last Updated: 15/01/13 6:51pm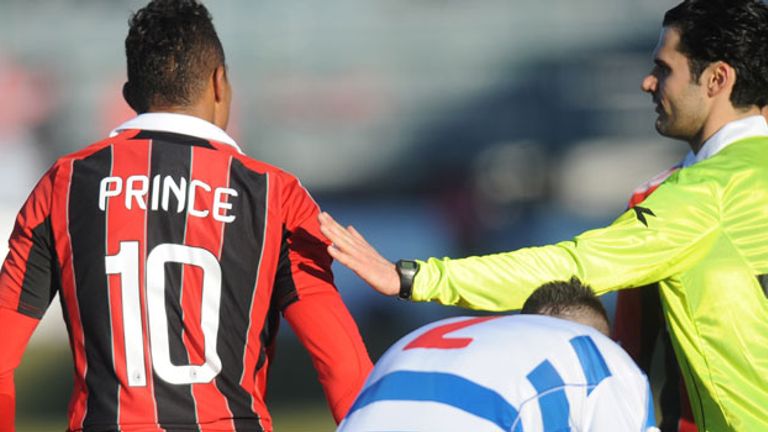 The Serie A team walked off the pitch in support of Kevin-Prince Boateng, who was racially abused by Pro Patria fans during a friendly, which took place on 3 January.
Boateng stormed off, followed by his team-mates, and the events caused a huge debate about racism across European football, with FIFA president Sepp Blatter saying he was not in favour of players leaving the pitch.
A Serie A judge decided that whilst there is no rule which allows a team to interrupt a match without the referee's or security officials' say-so, the events at Pro Patria were sufficient to justify their actions.
Gianpaolo Tosel wrote that "the essential values of sport and civil coexistence" rule out the possibility that "a gesture of solidarity toward someone insulted exclusively for the colour of his skin" can result in disciplinary action.
Pro Patria has already been ordered to play one home match behind closed doors after the incident, and a preliminary judge barred six of the club's supporters accused of inciting racism from all sports events in Italy for five years.