Massimiliano Allegri admits he will be delighted if AC Milan can sign Didier Drogba
AC Milan boss coach Massimiliano Allegri admits he will be delighted if the club can sign Didier Drogba.
Last Updated: 23/01/13 7:47pm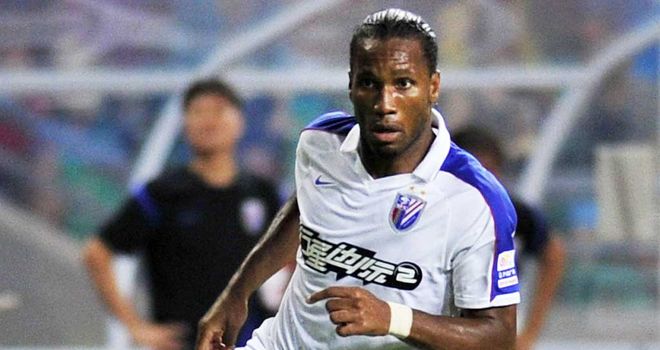 Reports in the Italian media claim Milan have joined Serie A rivals Juventus in the race to sign the 34-year-old former Chelsea striker.
Drogba is apparently ready to terminate his contract with Shanghai Shenhua after just seven months playing in China and Milan vice-president Adriano Galliani may be set to move for the player.
Allegri said: "Champions of his calibre are very welcome. Galliani will know if the deal is feasible. I'm calm, the club is just thinking about what could help us out and what we could do about it.
"A player like Drogba would certainly improve both the technical level and self-esteem of the team.
"We'll see what the club are able to do. Otherwise we'll carry on as we are, looking to have a good second half of the season because that is our objective.
"It will be difficult, though, because we still have to face some teams with a high level of technical quality."