Massimo Moratti expresses anger at racist chanting aimed at Mario Balotelli
Inter Milan president Massimo Moratti has expressed his disappointment at the racist chanting aimed at Mario Balotelli.
Last Updated: 11/02/13 1:25pm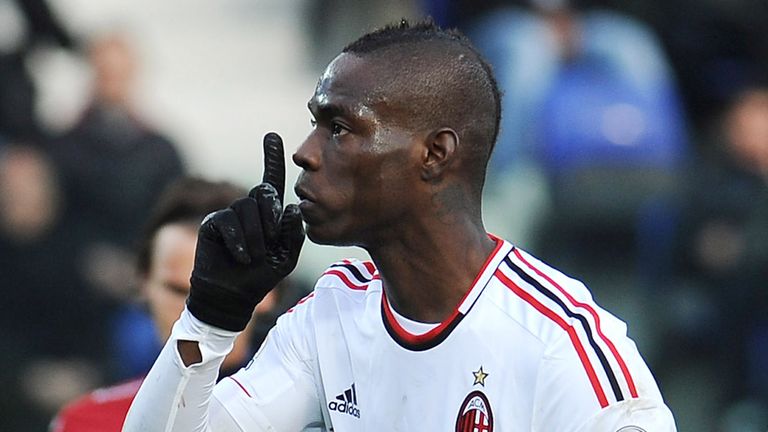 Former Inter striker Balotelli joined AC Milan from Manchester City during the January transfer window and has made an immediate impact on his return to Serie A, scoring three goals in two games for Massimiliano Allegri's side.
But he found himself the target of a section of Inter fans on Sunday night who directed racist abuse at him as their side beat the Flying Donkeys 3-1.
Moratti was made aware of the chanting and outlined his hope there would not be a repeat during the Milan derby on February 24.
"I was told about it because I couldn't make out clearly what they were saying. I'm very sorry about that," Moratti told Inter's official website.
"I'm very sorry and I really hope it doesn't happen during the derby."