Italian Football Federation fine Genoa after fans interrupted a match
The Italian Football Federation fine Genoa after fans interrupted a match to force players to hand over their shirts.
Last Updated: 12/02/13 2:55pm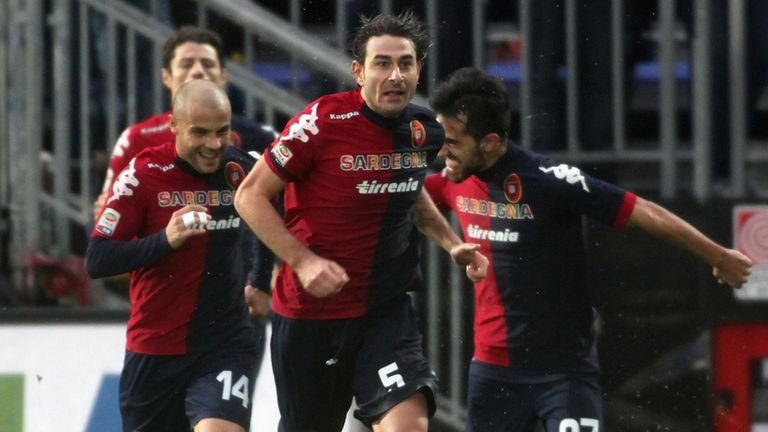 A large group of Genoa fans surrounded the tunnel area at the Stadio Luigi Ferraris on April 22, with the home team losing 4-0 to Siena, threatening to invade the pitch unless they were granted an audience with the players.
Referee Paolo Tagliavento led his team of officials and the Sienese party into the changing rooms but Genoa's players were kept out on the pitch as the group demanded they give up their shirts, with captain Marco Rossi gathering jerseys from all but winger Giuseppe Sculli, who tearfully confronted the supporters.
The FIGC's disciplinary commission today decided to punish the players who relinquished their shirts with 10,000 euro fines while issuing club president Enrico Preziosi with a 30,000 euro fine.
A statement on the federation's official website named Sebastian Frey, Andreas Granqvist, Marco Rossi, Cesare Bovo, Juraj Kucka, Luca Antonelli, Cristobal Jorquera, Miguel Veloso, Jose Eduardo Bischofe, Giandomenico Mesto, Alberto Gilardino, Davide Biondini, Kahka Kaladze, Rodrigo Palacio and Valter Birsa as the players who have been fined.
Genoa have been handed a separate fine of 100,000 euros but players' delegate Francesco Salucci was cleared of any wrongdoing.
Sculli's emotional plea to the supporters proved enough to end a 45-minute suspension in play and the fans were belatedly given something to cheer about when Siena's Cristiano Del Grosso put through his own goal as the match ended 4-1.
Head coach Alberto Malesani was sacked the next day before the Lega Serie A ordered Genoa to play their next two home games behind closed doors, with the club narrowly avoiding relegation at the end of the season.