Juventus winger Simone Pepe may require surgery on muscular injury
Juventus winger Simone Pepe may have to undergo surgery on the injury which has kept him out for most of the season.
By Nadia Carminati
Last Updated: 20/02/13 5:19pm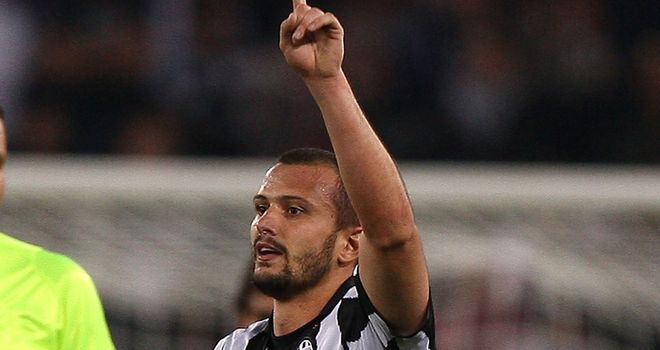 The Italy international has struggled for fitness since the summer, with his only appearance of the season coming in December's 3-0 win over Torino.
Pepe has suffered with the same injury on a number of occasions and he is now being assessed as to whether he will need surgery.
"I have had little problems we are trying to solve. Luckily I have always had my team-mates and supporters close to me," he told Sky Italia.
"It's the left flexor muscle that is giving me problems. It's the fourth time I've had pain there.
"We are evaluating what to do, but a surgery is possible, a little operation to come back on the pitch as soon as possible.
"We will see when the surgery will be and how long the recovery time will be."