Ajaccio keeper Guillermo Ochoa claims to be wanted by Liverpool
Ajaccio's Guillermo Ochoa claims Liverpool are one of a number of clubs to have expressed an interest in his services.
By Paulo Freitas
Last Updated: 23/02/13 12:23pm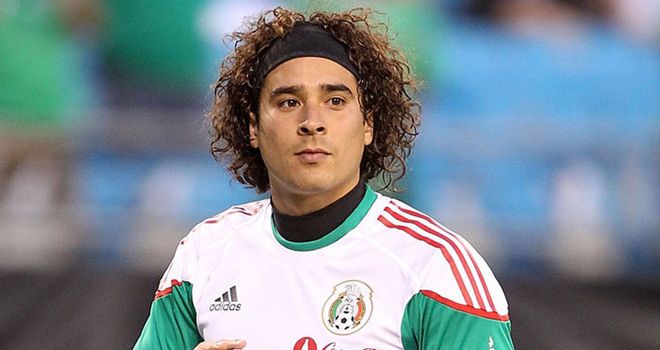 The Mexican shot-stopper has revealed that the Premier League outfit enquired as to his availability during the January transfer window.
No deal was put in place, but Ochoa is hoping he will be on the move over the summer.
Anfield may be one option open to him, but the 27-year-old claims he could end up in England, Italy, Spain or Germany.
Ochoa told Orange: "There was some communication with Liverpool, but I let everything be handled by my agent and my club's president. My job is to remain focused and think about my team, Ajaccio.
"There is no doubt, though, that this is a dream I have had since I came to Europe, since I started playing football.
He also told football.fr: "My agent had contact with Liverpool but there is nothing concrete. I hope this summer there will be some offers and I will analyse if it is the right time for me to leave Ajaccio.
"It will be difficult to choose between Liverpool, Milan, Real Madrid, Barcelona, Inter, Bayern, Dortmund. It depends on how everything happens, I'll then choose the best one regarding all aspects.
"The idea is to play for one of the best teams. But it is hard to decide as there are five very good leagues: Premier League, La Liga, Serie A, Bundesliga and Ligue 1."