AC Milan striker Mario Balotelli will miss Lazio game with knee injury
AC Milan striker Mario Balotelli will miss his side's clash with Lazio this weekend with a knee injury.
Last Updated: 02/03/13 4:47pm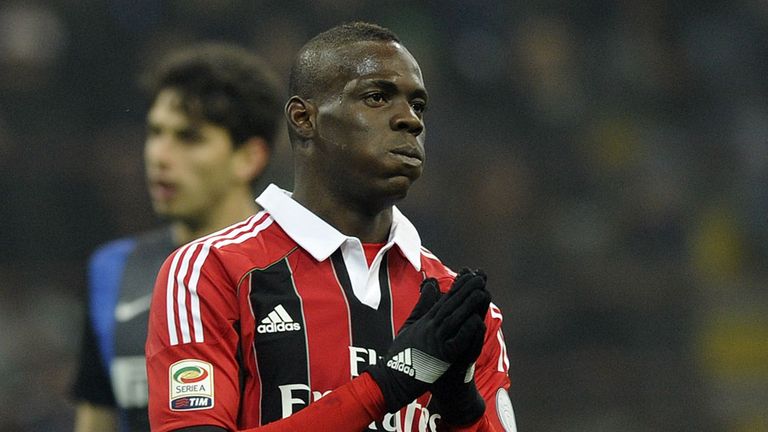 Balotelli, who has joined Milan from Manchester City in January, suffered the injury during last weekend's derby with former club Inter.
Milan coach Massimiliano Allegri has confirmed Balotelli will be unavailable for the clash with Lazio.
"Balotelli took quite a knock to his tibia and there is substantial bruising," he told Milan Channel.
"He has not trained all week so he won't be at my disposal. That's unless something miraculous happens between now and tomorrow morning."
The news is a blow for Milan as Balotelli has scored four goals in four games since his arrival at the club.