Juventus boss Antonio Conte says it could be 15 years before he manages abroad
Juventus coach Antonio Conte has stressed he wants to manage abroad but says it could be 15 years before he does so.
By Nadia Carminati
Last Updated: 23/03/13 10:36pm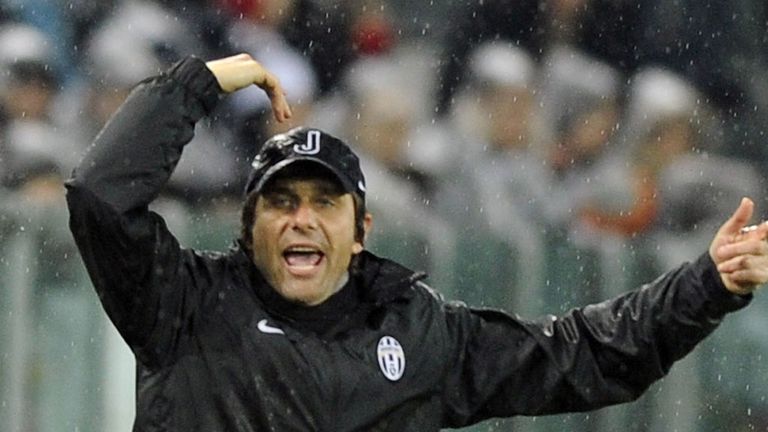 Conte is enjoying success with the Italian side this season, steering them into the quarter-finals of the UEFA Champions League, while they currently lead the Serie A standings by nine points.
He has been linked with a move overseas, with Chelsea thought to be eyeing him as a potential replacement for interim boss Rafael Benitez.
And Conte appeared to hint that he could make a foreign move this week when he spoke of his "urge to go abroad".
But the 43-year-old has stressed his commitment to Juve by insisting he does not expect to go anywhere in the next 15 years.
He said: "Going abroad? There is the will to face new experiences but let's say in 15 years."
Conte says he hopes to follow the example of Sir Alex Ferguson's long and successful reign at Manchester United.
The Italian added: "I'll try and remain for the necessary amount of time to get the many successes and to get close to a sensational person."