Serie A: AC Milan director Barbara Berlusconi insists family will never sell the club
Director Barbara Berlusconi has insisted AC Milan is not for sale, and the club are in a strong financial position.
Last Updated: 13/04/13 1:34pm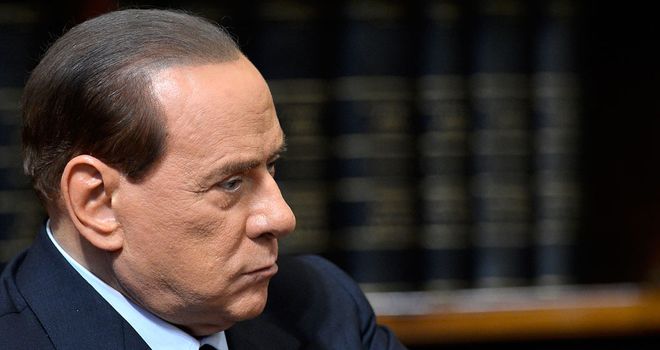 There was speculation last year that Milan were considering selling a stake of the club to the Qatari Sovereign Wealth Fund, but vice-president Adriano Galliani denied the reports at the time.
And Barbara Berlusconi, daughter of owner Silvio, believes her family will be involved with the club for the foreseeable future.
"The Berlusconi family will never sell the club," Berlusconi told Gazzetta dello Sport.
"My father has taught us all something: That AC Milan has a place in our hearts."
After a poor start to the season, the Rossoneri have enjoyed an encouraging recovery, sitting in third place, four points behind Napoli ahead of the crucial clash between the sides on Sunday.
After the sale of Zlatan Ibrahimovic and Thiago Silva in the summer, many believed Milan to have become a selling club to balance the books, but Berlusconi believes that is not that case.
"Reducing costs is not only due to the sale of Silva and Ibrahimovic. This is a club that is capable of financing itself," she added.
"You can't buy 25 top level players anymore, the fees and wages have become preposterous, and Milan doesn't want to risk caving in on itself."