Antonio Conte has raised doubts about his future at Juventus
Juventus coach Antonio Conte has admitted his side are a long way from competing for the Champions League.
By Simone Bargellini
Last Updated: 08/05/13 3:39pm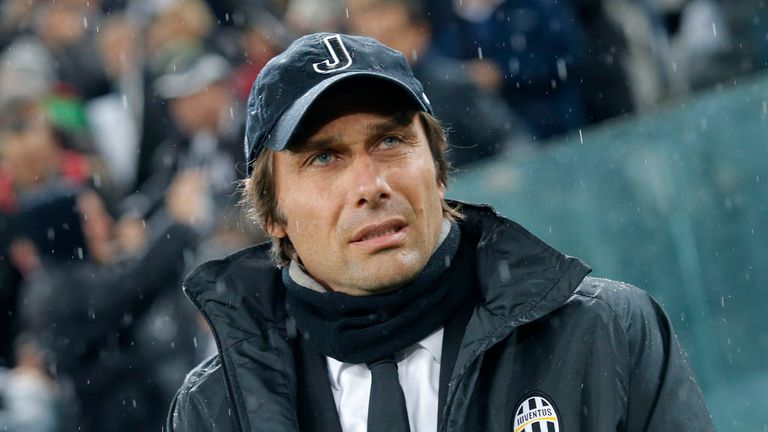 Conte guided the Bianconeri to their 29th Scudetto at the weekend following a 1-0 home win over Palermo, but the club were comfortably defeated by Bayern Munich in the Champions League quarter final.
And despite domestic success, the coach feels that Juve are slipping behind Europe's best, a situation that is deeply frustrating to Conte.
When asked for his thoughts on Juventus' chances in the Champions League next season, the former Italy midfielder responded forcefully.
"I laugh when I hear someone say that Juve could win the Champions League with two reinforcements," Conte said.
"The reality is different. Recently that has been more distant and the UEFA rankings prove that.
"Who would I take between Ibrahimovic, Higuain and Suarez? I wouldn't say no to any of them, I'd take all three. But it still wouldn't be enough to win the Champions League."
Speaking regarding his continued future at the club, Conte admitted that he felt disrespected at Juve.
"What signings would make me stay here? I want respect for my players and for the club, and I will talk about these things with the president and general director."