Serie A: Juventus manager Antonio Conte confirms he is staying at club next season
Juventus manager Antonio Conte has confirmed that he is staying at the club next season.
Last Updated: 16/05/13 4:02pm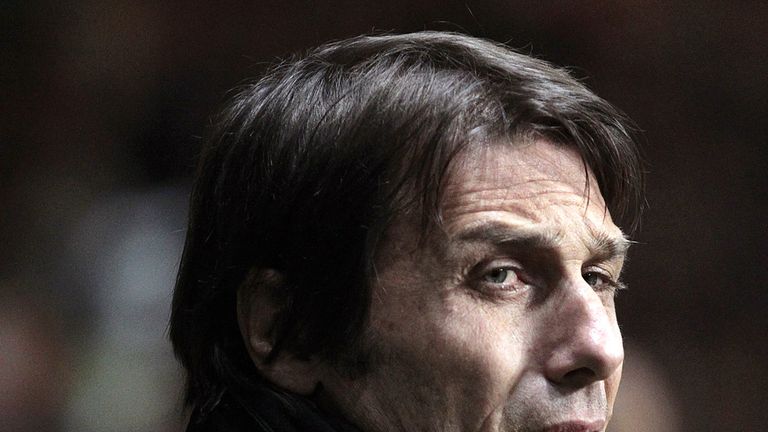 Conte held a three-hour meeting with president Andrea Agnelli, director general Beppe Marotta, sporting director Fabio Paratici and Pavel Nedved on Wednesday evening and afterwards it was confirmed he would remain at the helm.
Conte said: "We have planned the 2013/2014 season and we will continue building together."
As well as discussing a new contract, it is thought that during the meeting Conte made it clear he did not want Arturo Vidal or Paul Pogba to be sold at any cost before the start of next season.
Conte arrived at Juventus in the summer of 2011.
Defender Leonardo Bonucci has revealed the Juventus players never expected coach Antonio Conte to leave the Serie A champions this summer.
"All families have disagreements, but good often comes of it if they are constructive discussions," he told the club's official website.
"From our point of view, there was never a feeling that the relationship with the manager could come to an end. We all want to keep building, dreaming, winning in Italy and closing the gap in Europe."
A key part of last night's talks were apparently over targets for a summer recruitment drive aimed at ensuring Juve remain at the top of Italian football.
Bonucci would welcome any new faces, which would also add depth after Juve were bundled out of the Champions League at the quarter-final stage.
"There are already a lot of names being mentioned, especially those of famous top players," he said.
"Whoever comes in will have to fit in as best he can with the mentality of our compact group, built on the values of humility, spirit and sacrifice.
"Our task will be help the newcomers instantly get to grips with the mentality that has made us a winning team over the past two years."