Juventus midfielder Paul Pogba has no regrets about leaving Manchester United
Juventus midfielder Paul Pogba insists that he has no regrets about leaving Manchester United.
By Patrick Haond
Last Updated: 19/05/13 1:33pm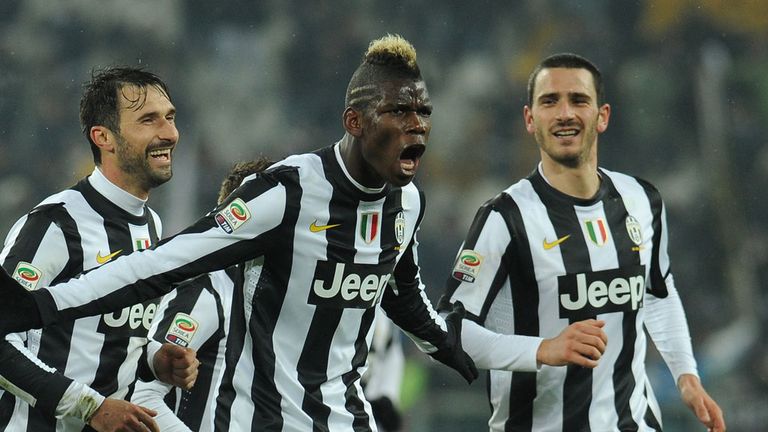 The French international rejected the opportunity to stay at Old Trafford last summer, and has won the Serie A title in his first season in Italy.
Pogba also revealed that Sir Alex Ferguson has tried to persuade him to stay in Manchester, but that his made had been made up thanks to a lack of first-team football at United.
"He [Ferguson] tried to convince me to stay," Pogba told L'Equipe.
"But I told him I wanted to play. I have always been sure of myself and determined.
"Even when I didn't play at Manchester United, I was just waiting for the moment to express myself.
"Today I don't regret my choice to sign for Juventus."
Pogba has made 37 appearances for Juventus this season, scoring five goals and receiving two red cards.