Stadio Olimpico south stand closed for one game for racist abuse
The south stand of Roma's Stadio Olimpico will be closed for one Serie A game for fans' racist abuse of Mario Balotelli.
Last Updated: 20/05/13 6:27pm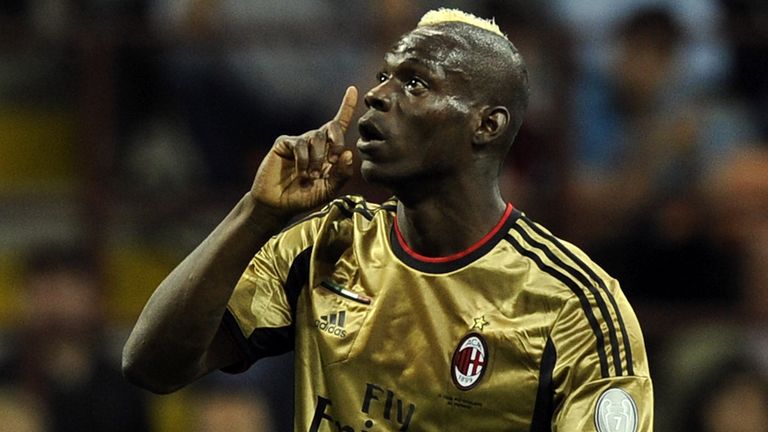 The capital club were fined 50,000 euros (£42,250) last week after a section of fans directed racist abuse at several black Milan players - including Balotelli - in a goalless draw at San Siro.
The Lega Calcio's disciplinary commission also warned Roma to take measures against any repeat of the incident, and has taken further action today after several Roma fans sang abusive refrains about the former Manchester City striker during Sunday night's 2-1 victory over Napoli, despite both teams' appearance in anti-racism t-shirts before kick-off.
The chants began in Rome when news filtered through that Balotelli had scored a penalty six minutes from time in a 2-1 win at Siena.
A statement published on legaseriea.it read: "In the 39th minute of the second half, Roma supporters occupying the area of the stadium called the 'Curva Sud' directed chants of a racially discriminatory nature towards the player of another club.
"The decision is to sanction Roma with a 50,000-euro fine with the added obligation they play a game with the 'Curva Sud' closed to spectators."
The Curva Sud can hold 8,486 people and typically houses Roma's hardcore fans - or 'ultras'.
The stadium restriction does not apply to Sunday's Coppa Italia final, in which Roma face their city rivals Lazio at the Olimpico, but to the first home Serie A match of the 2013-14 season.
Inter Milan, who lost 5-2 at home to Udinese, were also fined 50,000 euros as a section of supporters sang racist songs about Balotelli in the 84th minute.