Serie A: Roma hit out at fans who racially abused Mario Balotelli
Roma have released a statement promising to ban fans who sang racially abusive songs directed at Mario Balotelli.
Last Updated: 21/05/13 1:03pm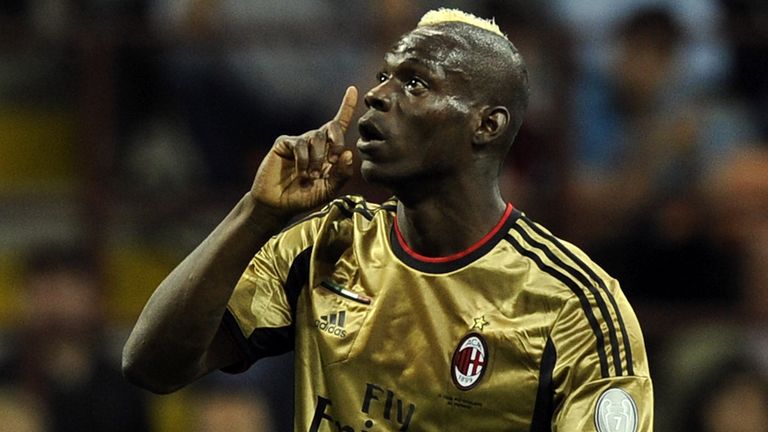 Several supporters ignored warnings against abusing AC Milan's former Manchester City striker Balotelli, with the club having already been fined 50,000 euros (£42,250) after a section of their fans directed racist abuse towards a number of black Rossoneri players when Roma played them on 12 May.
The Italian footballing authorities have reacted by ordering Roma's south stand, home to the club's diehard supporters, be closed for the opening game of next season after Balotelli was abused after scoring in Milan's 2-1 win at Siena.
The club themselves have also hit out at those involved as Italian football continues its battle to tackle the problem of racism.
"What occurred on Sunday night is appalling and unacceptable," read a statement on Roma's official website.
"AS Roma does not want those individuals responsible as fans. The actions of this small group are hateful and also hurt our club and our loyal law-abiding supporters.
"We have not yet received a detailed report from the League or Federation but will continue to work with them and law enforcement to ensure that everything possible is done to identify and ban those involved from football stadia."
FIFA president Sepp Blatter recently described the fine imposed on Roma as "unacceptable" and too lenient, with FIFA's Congress likely to agree much tougher sanctions for racism when they meet at the end of May.