Napoli president Aurelio De Laurentiis revealed contacted coaches
Napoli president Aurelio De Laurentiis has revealed a number of names he has contacted about the vacant manager's job.
By Simone Bargellini
Last Updated: 22/05/13 4:17pm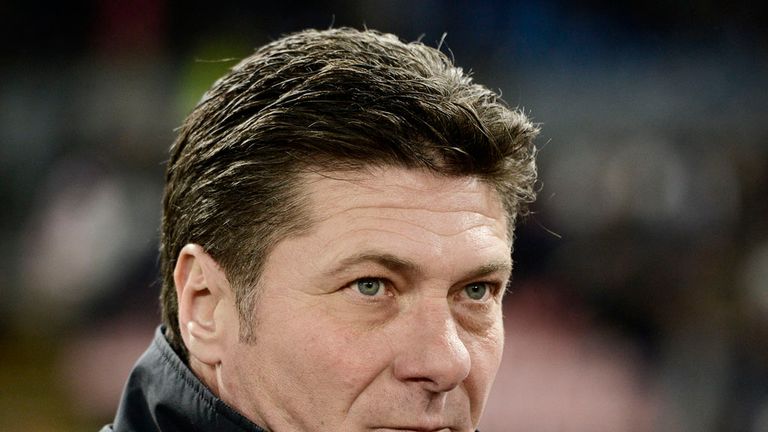 Walter Mazzarri confirmed last weekend that he was leaving the club, and is expected to take over as coach at Inter Milan, replacing Andrea Stramaccioni.
De Laurentiis admitted that he had known for some time than Mazzarri would be leaving, and had therefore sounded out a number of coaches over the role.
"I've been looking into this for months because I knew that Mazzarri would leave," De Laurentiis
"I have spoken to Rafael Benitez, Manuel Pellegrini, Roberto Di Matteo, Jurgen Klopp, who told me he was unavailable until 2016, Laurent Blanc and Didier Deschamps.
"I also spoke to all of the available Italians, I even thought of Diego Lopez but I didn't want to be rude to [Cagliari president] Massimo Cellino."
De Laurentiis suggested on Tuesday that the new manager's name would begin with M, which could suggest an appointment of Roberto Mancini.