Serie A: Juventus striker Fabio Quagliarella out for three weeks
Juventus striker Fabio Quagliarella has been ruled out for around three weeks with an adductor injury.
Last Updated: 17/10/13 11:38am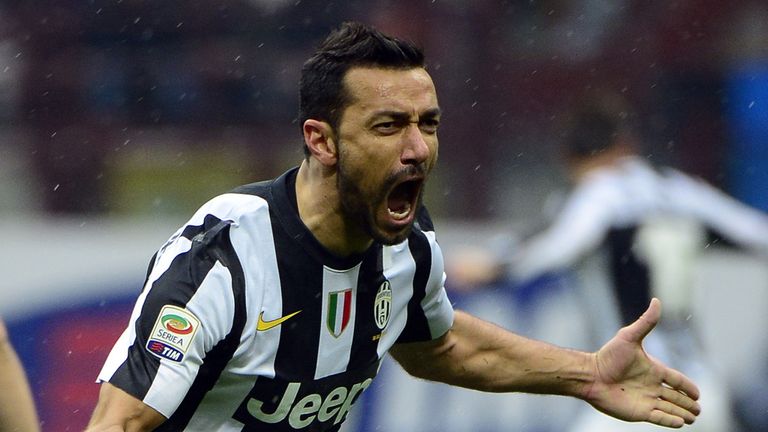 The 30-year-old suffered the injury to his right thigh during training with Juve on Tuesday and will miss what could be three crucial weeks for the reigning Italian champions.
A statement published on the Serie A club's official website read: "Fabio Quagliarella became the victim of an injury (on Tuesday).
"The player underwent examinations (on Wednesday morning) which revealed a first-grade lesion to the long adductor in his right thigh. The prognosis is 20 days."
Quagliarella, who has scored three goals this season, will definitely miss Sunday's trip to Fiorentina and next Wednesday's Champions League meeting with Real Madrid.
Subsequent league games against Genoa, Catania and Parma should also elude the Neapolitan forward but Real's visit to Turin on November 5 presents an opportunity for a comeback.