Massimiliano Allegri unconcerned by AC Milan job talk
AC Milan coach Massimiliano Allegri continues brush off speculation about his future.
By Nadia Carminati
Last Updated: 10/11/13 10:39pm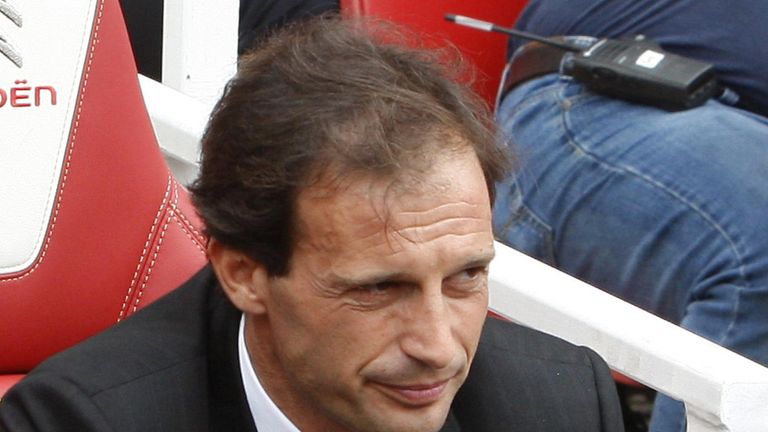 Allegri saw are nearly 20 points adrift of leaders Roma as they sit entrenched in mid-table after just three wins this term.
After a goalless draw with Chievo Verona on Sunday, he was again quizzed about his future - but insisted he is not interested.
"If the club thinks this team needs another coach then they'll let me know," said Allegri.
"The lads played well, created a great deal and didn't allow many chances, which wasn't easy.
"We had Wednesday's game in our legs and a situation that was difficult, but I could not have asked for more from my players.
"I look at what happens on the field. The lads created several scoring opportunities against a Chievo side that was clammed up into its own half, so I could not have expected more.
"When everyone gives their all, you cannot ask for more in terms of effort. It's true our passing wasn't as good as it could've been in the final third, but that is all."