Serie A: Inter Milan owner Erick Thohir officially elected president
Inter Milan owner Erick Thohir has been officially elected president of the Nerazzurri board.
By Nadia Carminati
Last Updated: 15/11/13 1:28pm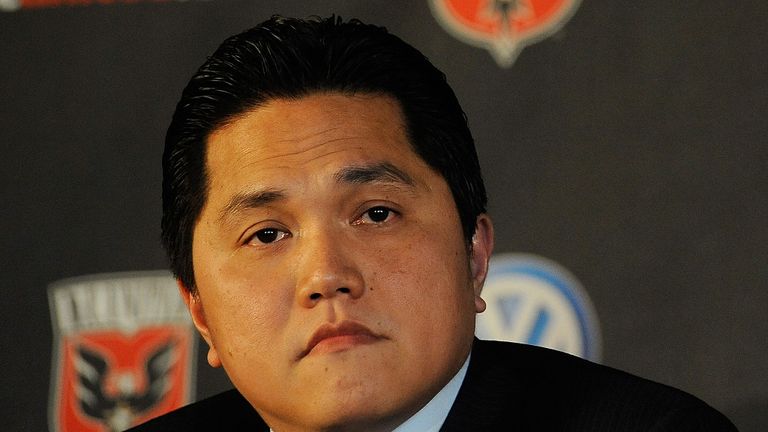 Thohir's company International Sports Capital officially became the new majority shareholder on Friday with a 70 per cent stake in the Italian giants "by virtue of a dedicated capital increase".
And in Friday's shareholders' meeting, an eight-man board of directors was elected before Thohir was named president.
"I really want to thank my friend and new partner Massimo Moratti for the trust and support, and thank also my partners Rosan and Handy, who I've known for more than 20 years; I want also to thank our families. Most of all, thanks to our supporters all around the world and wherever I met them, on Twitter or personally," said Thohir.
"This is a truly special day in my life. Inter is a magnificent story of passion, a tradition of winning and commitment to excellence.
"As (former Inter defender and president) Giacinto Facchetti said, 'The secret of every triumph lies in your own belief'. Our belief lies in our passion and our passion will pave the way for Inter's future success. Forza Inter."
Moratti is delighted with the takeover and believes International Sports Capital is a company that can add to Inter's success.
"I am truly pleased I have found the new owners of this glorious club," said Moratti to the club's official website.
"I am convinced they are more than equipped to keep on adding new successes to our beloved colours. Personally I feel honoured I have been the president of Inter for so many years."